What You Should Know About Mobile & Manufactured Homes
By Barbara Pronin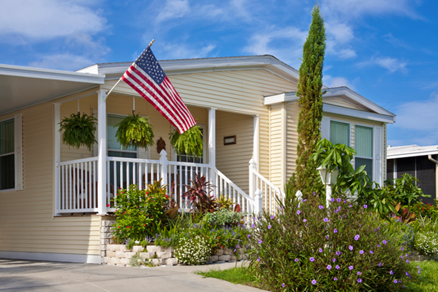 For over 17 million Americans, the pathway to the American Dream of homeownership is through manufactured housing. But one hurdle that keeps many owners of manufactured homes from enjoying the same benefits as owners of site-built homes is their classification as personal property. So, is the escrow process different for mobile homes or manufactured homes than it is for standard residential/single family homes?

The simple answer is yes – and no.

First, let's get the terms clearly defined:

Mobile homes and manufactured homes are similar in that they both are transportable in one or more sections, are at least eight feet in width and 40 feet in length, and when erected, measure at least 320 square feet. They are both built on a permanent chassis and designed to be used as a single-family dwelling. The main distinction between a mobile home and a manufactured home is primarily determined by the construction date! If it was constructed before June 15, 1976, it is a mobile home; if constructed on or after June 15, 1976 (when HUD instituted the Federal Manufactured Home Construction and Safety Standard Act), then it is considered a manufactured home.

Clearly mobile or manufactured homes differ from site-built homes in their construction, but how do they differ in a sale or escrow?

When mobile or manufactured homes are affixed to underlying real property in a non-leasehold estate, they become "real estate." A Certificate of Occupancy is issued by a county or local building department and filed with the County Recorder, and the recording serves as public notice that the home has been affixed to the land. Once a mobile or manufactured home becomes real estate (i.e. affixed to underlying real property), it may be purchased and sold like any standard home, although there are certain specialty issues that pertain to mobile home parks.

Until such time as they are affixed to the land, they are actually personal property, and ownership is designated similarly as an automobile by the Department of Motor Vehicles. The sale of an un-affixed mobile or manufactured home is not brokered by a Bureau of Real Estate licensee, because the home is not considered real property. The escrow is usually handled by an escrow officer who specializes in mobile and manufactured homes, and the escrow process differs from that used for standard residential/single family homes. The escrow process for mobile and manufactured homes is considered a niche industry, and one with which brokers and escrow agents need to be familiar.

Barbara Pronin is an award-winning writer based in Orange County, Calif. A former news editor with more than 30 years of experience in journalism and corporate communications, she has specialized in real estate topics for over a decade.



This material is not intended to be relied upon as a statement of the law, and is not to be construed as legal, tax or investment advice. You are encouraged to consult your legal, tax or investment professional for specific advice. The material is meant for general illustration and/or informational purposes only. Although the information has been gathered from sources believed to be reliable, no representation is made as to its accuracy.



Click on any icon below to share this article:

RISMedia welcomes your questions and comments. Send your e-mail to: realestatemagazinefeedback@rismedia.com.


Copyright© 2020 RISMedia, The Leader in Real Estate Information Systems and Real Estate News. All Rights Reserved. This material may not be republished without permission.