Electronic Mortgage Loans Speeding Virtual Sales
By Barbara Pronin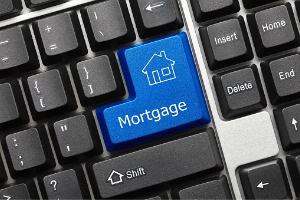 Despite the impact of the coronavirus crisis on the real estate industry, buyers and sellers who need to move now are quickly adapting to virtual transactions, and motivated agents are closing deals.

"COVID-19 has made us all adjust to a far more digital environment," said Jeri Green, a luxury market specialist with Prominent Properties Sotheby's International Realty in Tenafly, N.J. "Agents who transition into the virtual world, who are comfortable and committed to 3D home tours and electronic processes, are more relevant to consumers than ever."

Those competencies, aided by drive-by appraisals, valet closingSM - offered by the Realogy Title Group companies, and the stepped-up use of virtual mortgage lending are, in some instances, making the totally virtual transaction a reality.

Guaranteed Rate Affinity (GRA), a national lender partnership between Realogy and Guaranteed Rate, is a leader in the digital mortgage experience. "Years ago, we introduced a completely digital application, automated income and asset verification, digital disclosures, and the entire experience is both digitally and physically safe and secure through closing," said Victor Ciardelli, President and CEO of Guaranteed Rate Affinity.

Some states even allow e-notarization today with clear direction from Fannie Mae, Freddie Mac and Ginnie Mae. Although major investors including some of the largest banks, do not have the technology to provide this service. But in most cases, a socially distanced, in-person notarization at closing may be the only non-virtual part of a transaction.

On average, a paperless mortgage can be approved within 30 days or less, although approving a self-employed borrower may take more time than a loan for a salaried buyer. With the GRA digital mortgage platform, as one example, both types of borrowers can be approved in the same amount of time, barring any issues with the borrower documentation provided.

"Isn't it ironic that as the need for digital tools increases, so does the value of a great real estate agent to bring them to life?" Ciardelli noted. "Agents have never been more important! They'll utilize technology to make buying and selling a home safer and easier than ever, and mortgage companies like ours will safely enable those transactions."

With interest rates at historic lows, virtual tools and processes at your fingertips, and title insurance partners providing a valet closing, savvy agents today are transforming their business in ways they will take with them into the new normal when the COVID-19 crisis is behind us.

As your title partner, we will work with you and your customer to provide the closing options that best suit your needs.

Barbara Pronin is an award-winning writer based in Orange County, Calif. A former news editor with more than 30 years of experience in journalism and corporate communications, she has specialized in real estate topics for over a decade.

Click on any icon below to share this article:

RISMedia welcomes your questions and comments. Send your e-mail to: realestatemagazinefeedback@rismedia.com.


Copyright© 2020 RISMedia, The Leader in Real Estate Information Systems and Real Estate News. All Rights Reserved. This material may not be republished without permission.