Doing Business In the Age of Coronavirus: Tips From the Field
By Barbara Pronin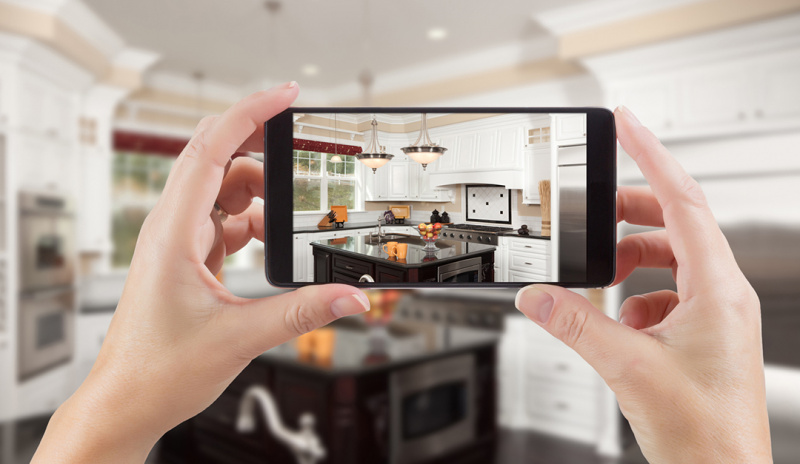 Few could have predicted that a crisis the size of COVID-19 would thunder into our lives, impacting our health, our consciousness, and much of our freedom. Yet here we are, like so many others, hunkered down at home in a new normal.

But with the real estate industry deemed an essential business, brokers and agents in this time of turmoil are finding ways to keep proverbial doors open.

"There will always be sellers who need to sell and buyers who need to buy," noted career agent Sheila Marsh, Coldwell Banker Residential Brokerage in Newport Beach, Calif. "We are still doing business. We are just doing it differently."

No stranger to 3D photography or virtual tours, Marsh is using the technology more than ever, and posting on a variety of websites and social media outlets to get her listings in front of buyers.

"People are still looking," Marsh observed, "A home I posted on the Homespotter app drew 5,040 views in the first few days, and I've had an inquiry I'm following up with."

In this time of social distancing, with sellers reluctant to have strangers in their homes, agents less familiar with newer technologies have other options.

"I know of one case where the buyer and the agent stood in the driveway facing the home, keeping their distance while they used Facetime with the seller," Marsh said. "The seller was able to lead them on a tour of the home just by using her phone."

Peter Mohylsky, a resort property specialist with Better Homes and Gardens Emerald Coast Realty in Santa Rosa, Fla., is developing new strategies for staying connected to his investor base.

"It's still pre-season here," Mohylsky said, "so there are bargains to be had for investors. Some sellers are putting their listings on hold, but that doesn't mean they don't want to sell."

So Mohylsky is walking in-demand beach neighborhoods and sending photos of attractive withdrawn properties to potential buyers.

"It's not unheard of for an investor to purchase a rental property without actually walking through it," he said. "With electronic signing, remote online closings, and virtual inspections gaining traction, I'm hoping that taking proactive measures will help get a few deals going."

Barbara Pronin is an award-winning writer based in Orange County, Calif. A former news editor with more than 30 years of experience in journalism and corporate communications, she has specialized in real estate topics for over a decade.

Click on any icon below to share this article:

RISMedia welcomes your questions and comments. Send your e-mail to: realestatemagazinefeedback@rismedia.com.


Copyright© 2020 RISMedia, The Leader in Real Estate Information Systems and Real Estate News. All Rights Reserved. This material may not be republished without permission.