Common Title Problems – And a Simple Solution
By Barbara Pronin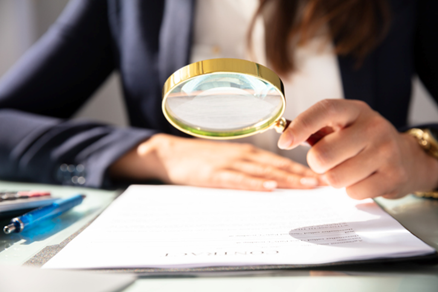 Every property has a history, and some histories are more complex than others. As your title partner, we go to extraordinary lengths to uncover title defects in the transactions you entrust to us in a timely and efficient manner. But we know that, despite our best efforts, unforeseen title issues may come to light at any time – even long after closing - and we want to be part of the solution. In fact, the title policy may even protect the homeowner from certain events that occur in the future.

Because we know that buying a home is a significant emotional and financial decision, part of our commitment is to offer your clients title insurance designed to provide them with protection and peace of mind from title issues such as these, or others, even if they are not discovered until long after closing:
Existing liens – From tax liens to unpaid Homeowner Association dues to liens filed by creditors or by contractors for unpaid repair or construction work, unpaid liens are a persistent challenge in any title search. That's a primary reason why owner's title insurance is a valuable one-time expense.
Acts of fraud – Such as false impersonation of the real land owner, forged deeds, wills, or other instruments, and/or unknown heirs who turn up after closing to stake a claim on the property.
Forgeries – Sometimes, a forged document affecting property ownership is filed in the public record, obscuring rightful ownership.
Clerical errors – These may include inaccurate recording of legal documents, such as legal lot descriptions, or other recording mistakes in the public record.
Breaks in chain of title – Protection in the event a link in the chain of ownership is broken or missing.
Unknown easements – Typically a non-financial issue, an unknown easement by a government agency or other party can limit the homeowner's right to build or otherwise have full enjoyment of the property.
Boundary or survey disputes – As when an existing survey shows up entitling a neighbor to claim ownership of a portion of the property.
As your title partner, we are here to answer your questions on title policies and their coverage. Whether the event covered by the policy occurred in the past, or post-policy date, title insurance is a modest, one-time premium that offers protection and peace of mind. Contact us today for more information on policy coverages.

Barbara Pronin is an award-winning writer based in Orange County, Calif. A former news editor with more than 30 years of experience in journalism and corporate communications, she has specialized in real estate topics for over a decade.



This material is not intended to be relied upon as a statement of the law, and is not to be construed as legal, tax or investment advice. You are encouraged to consult your legal, tax or investment professional for specific advice. The material is meant for general illustration and/or informational purposes only. Although the information has been gathered from sources believed to be reliable, no representation is made as to its accuracy.




Click on any icon below to share this article:

RISMedia welcomes your questions and comments. Send your e-mail to: realestatemagazinefeedback@rismedia.com.


Copyright© 2021 RISMedia, The Leader in Real Estate Information Systems and Real Estate News. All Rights Reserved. This material may not be republished without permission.