The Escalator Clause: A Risk Worth Taking?
By Barbara Pronin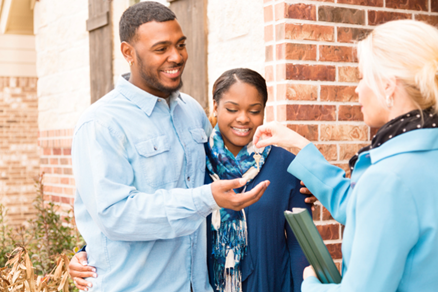 In nearly every aspect of American life during this coronavirus crisis, we are working in a new reality - a reality in which, in many states, the only home showings are virtual and the only closings are done remotely.

Savvy real estate professionals are using the most innovative tools in their salesmanship repertoires to make deals happen.

For example, a California REALTOR® listed a $1 million dollar-plus home and hosted a well-attended open house one Sunday just days before the state went on virtual lockdown. The home was turnkey, priced right, in a lovely, sought-after neighborhood.

Let's say your clients are among the potential buyers, a prosperous couple who loved the home on sight. But your sense is that others loved it, too. There will almost certainly be competing bids. Is this the right time to use an escalator clause?

The escalator, sometimes called the elevator clause, is a strategy by which the buyer lets the seller know they are offering X price for the home, but if a higher offer is made, they are willing to increase their offer price to Z.

Some sellers with a highly desirable property make it clear they will not accept an escalator clause. They want to know from the start exactly how much the buyer will pay because it makes their decision easy. Others kind of like the strategy because it motivates buyers to outbid each other on the first try, sometimes over the posted selling price.

Assuming it is a legally accepted practice in your state, what are the pros and cons of using an escalator clause in the case cited above?

On the plus side, it may give your anxious buyer some confidence that they will not be outbid because they have indicated they are willing to outbid the highest offer submitted.

But there's risk to that because the seller's agent, knowing how high the buyer will go, will almost surely advise the seller to counter offer at the buyer's top price – whether or not other bids have been received.

Additionally, writing an escalation clause could weaken your buyer's position because it's accepted practice for the seller's agent (with the seller's permission) to reveal to all bidders what the top first bid is and to ask everyone to beat it.

The short answer, then, in this competitive environment, is that if your buyers are determined to have their offer accepted, they should simply make the highest bid they are willing and able to offer.

Barbara Pronin is an award-winning writer based in Orange County, Calif. A former news editor with more than 30 years of experience in journalism and corporate communications, she has specialized in real estate topics for over a decade.

Click on any icon below to share this article:

RISMedia welcomes your questions and comments. Send your e-mail to: realestatemagazinefeedback@rismedia.com.


Copyright© 2020 RISMedia, The Leader in Real Estate Information Systems and Real Estate News. All Rights Reserved. This material may not be republished without permission.