The ABCs of RIN and RON
By Barbara Pronin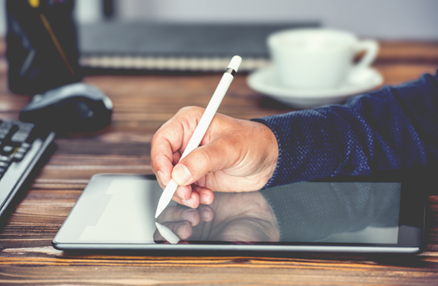 While it is not yet in use in all states, most Realtors are familiar with the concept of Remote Online Notarization (RON), which uses audio/visual technology to complete a notarial act - such as a mortgage transaction - when the borrower is not in the same physical location as the notary.

RON transactions are fully digital. The signers are authenticated using third-party ID verification and knowledge-based authentication processes built into the video conferencing solution. All documents are digitally signed, including that of the notary, who then applies a digital notarial certificate and tamper-seals the digital document.

Now, in an effort to help the housing market continue closing transactions during the COVID-19 pandemic while minimizing the risk of face-to-face meetings, a number of states have passed emergency legislation authorizing the temporary use of Remote Ink-Signed Notarization, better known as RIN.

RIN signings, which are paper transactions, also allow the notary and the signer to be in different physical locations. But the notary witnesses the signer's wet signature utilizing audio-visual technology such as Zoom, Skype or FaceTime and then uses wet ink to sign their own names and notary seal once they receive the physical documents.

In a RIN transaction:
The paper closing package is delivered to the borrower
The signer and notary communicate via real-time video
The notary identifies the signer as state notary law allows
The notary witnesses the borrower's ink-signature via audio-visual technology
The borrower returns the ink-signed documents to the notary via mail, delivery service, or in person
Once received, the notary physically applies the notary seal or stamp
A recording of the signing portion is to be retained for seven years or for the minimum time required by state law, and the lender is to maintain a recording of the notarized signing portion for the life of the loan.

It is widely expected that RON, first instituted in Virginia in 2011 and allowed in a growing number of states, will remain in use permanently and may become an industry norm, while the RIN guidelines issued by Fannie Mae and Freddie Mac in mid-April will not extend beyond the time of the COVID-19 health crisis.

Barbara Pronin is an award-winning writer based in Orange County, Calif. A former news editor with more than 30 years of experience in journalism and corporate communications, she has specialized in real estate topics for over a decade.

Click on any icon below to share this article:

RISMedia welcomes your questions and comments. Send your e-mail to: realestatemagazinefeedback@rismedia.com.


Copyright© 2021 RISMedia, The Leader in Real Estate Information Systems and Real Estate News. All Rights Reserved. This material may not be republished without permission.