Keeping Transactions on Track in the COVID-19 Era
By Barbara Pronin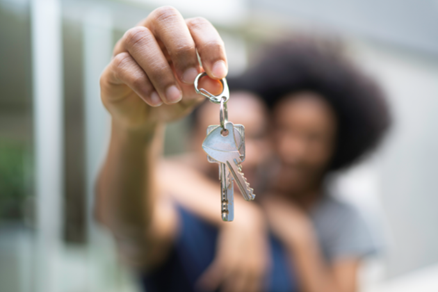 You've completed the paperwork, perhaps even steered your buyer through a bidding war in a market buoyed by high-demand despite pandemic uncertainty. But a battered economy and the steep rise in unemployment have impacted the home buying process.

Pandemic-related concerns such as illness or mandatory quarantine, have motivated some brokerages to recommend an addendum for agents to use in order to extend the close of the transaction if necessary. These addenda could even address such issues as the buyer's loss of income due to COVID-19 circumstances, and disposition of the earnest money deposit should the parties agree to cancel the purchase agreement.

As your title partner, we remain committed to offering closing accommodations designed to help keep your transactions on track. But it's wise to remember several common reasons why transactions fall through, some of which may be aggravated by the current environment, and consider how you can best be prepared to save your deal:
Appraisal comes in low - Home prices are inching upward, largely because inventory is short and bidding wars are becoming the norm in many high-demand markets. But appraisers use a variety of means to gauge a property's value, including older neighborhood comps that may lag behind demand. Be ready to support your negotiated sale price with the most current comps you can find.

Home inspection reveals an issue - Undetected property defects, possibly even unknown to the sellers, can turn up during a home inspection. Be sure your purchase offer has an inspection contingency written into it and be prepared to negotiate on behalf of your buyer for repairs or credit at closing.

Financing is in question - While mortgage rates are at historic lows, and your buyer may have been pre-approved, some types of loans are harder to secure at this time for a variety of economic reasons. Some lenders are asking for current verification of the buyer's employment status, so have your buyer prepared to provide it.

Clouds on title - As always, if the title search reveals a lien or claim against the property, the issue will have to be resolved before the transaction can go forward and title insurance can be issued that will protect both your buyer and the lender against any future claims.
Barbara Pronin is an award-winning writer based in Orange County, Calif. A former news editor with more than 30 years of experience in journalism and corporate communications, she has specialized in real estate topics for over a decade.

Click on any icon below to share this article:
RISMedia welcomes your questions and comments. Send your e-mail to: realestatemagazinefeedback@rismedia.com.
Copyright© 2020 RISMedia, The Leader in Real Estate Information Systems and Real Estate News. All Rights Reserved. This material may not be republished without permission.