4 Ways Real Estate Will Be Changed After COVID-19
By Barbara Pronin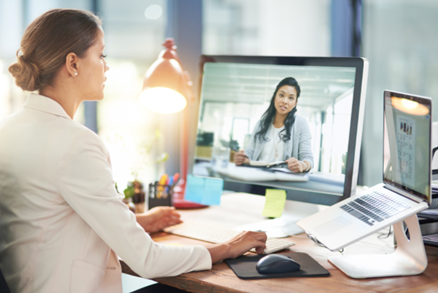 As states re-open in the wake of COVID-19 and Americans look forward to resuming life as we knew it, most are aware that we will, in fact, be living in a new normal - a normal in which technology takes on new sophistication and many Americans will think twice before entering a crowded space.

In an industry deemed 'essential' during the health crisis, the past months have been a challenge, prompting real estate professionals to find new and better ways to do even the most routine chores. While some of the most extreme measures, such as the need to sanitize every surface while showing a home, may eventually go away, some aspects of the real estate business will likely be forever changed:

Teleconferencing is here to stay - Brokers and agents are embracing Zoom and FaceTime meetings as an effective communication alternative, not just saving time, miles, and energy, but often drawing a larger audience than in-person sessions. Look for more training and company functions to be managed electronically going forward.

Customer connection is key - Building relationships has always been a cornerstone of real estate success. Now more than ever, humanity is in evidence, and the side effect for agents who reach out, stay in touch, and show compassion will be loyalty as the market recovers.

Health takes priority - Whether elbow bumps will replace handshakes in the long term remains to be seen, but the suddenness and severity of the novel coronavirus has heightened personal health and safety awareness. Frequent handwashing and some degree of social distancing are among the health habits many agents will continue to practice as they meet and greet buyers and sellers.

There will be less waste of time and energy - Sales transactions made during the height of the nation's shutdown largely involved fewer showings but they were mostly to serious buyers who had already narrowed their internet search. Going forward, buyers are likely to be better prepared at the outset, and agents may take a more streamlined approach, carefully vetting buyers before showing homes and showing fewer properties overall.

Barbara Pronin is an award-winning writer based in Orange County, Calif. A former news editor with more than 30 years of experience in journalism and corporate communications, she has specialized in real estate topics for over a decade.

Click on any icon below to share this article:

RISMedia welcomes your questions and comments. Send your e-mail to: realestatemagazinefeedback@rismedia.com.


Copyright© 2020 RISMedia, The Leader in Real Estate Information Systems and Real Estate News. All Rights Reserved. This material may not be republished without permission.