Ramping Up for the New Normal: Tips From the Field
By Barbara Pronin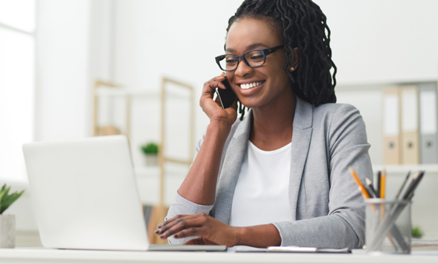 Real estate professionals who stayed connected with their sphere of influence (SOI) as the COVID-19 pandemic raged across the nation this spring are seeing an upsurge in business now as eased restrictions, low interest rates, and pent-up demand from quarantine-weary consumers fuel an encouraging market rebound.

It is far from business as usual in some areas, as sellers remain wary and strict safety guidelines remain in place when showing homes. But agents who respond by combining old-fashioned customer care with a bit of personal flair are earning well-deserved loyalty.

Communication is key for Robbie Smart, a career agent and team leader with Better Homes and Gardens Real Estate in Kansas City.

"I have a huge notebook filled with notes about every transaction I've made over the years," Smart said. "When the market was at a standstill, I spent hours a day checking in with buyers and sellers I've served over the years. It was a good way to put me in touch with their current real estate concerns."

Smart also subscribes to services like Touchnote.com or SendOutCards.com, using his phone to take attractive photographs of homes he has sold and convert them into personalized postcards that are mailed to the owners with a short, personalized message.

"I may use the card to wish the owner a happy birthday or just mention how great that new roof or driveway looks," he said. "It costs me between thirty cents and a dollar to create and send a card, and it's a memorable way to stay connected."

For Roger Remington, a career agent with Coldwell Banker High Country Realty in Blue Ridge, Ga., it's all about being where his audience is.

"With more people at home, and many paying more attention to email, I know readership of my newsletters and blogs is higher than ever," Remington said. "So, I make sure they contain the kind of news and tips that are timely and useful, such as prepping your home for sale, or purchasing a vacation home. That's a topic people in the city are really exploring right now."

Remington also hosts Zoom meetings for his database on other timely topics, like pricing your home right, or getting the most out of a video home tour.

Because he does business in a destination area, he hosts Zoom meetings targeted specifically to out-of-state buyers.

"Interactive Zoom meetings, where you can answer questions instantly, are great in today's environment," he said. "But to maximize the opportunity, you have to choose your invitees carefully and focus on topics that are top of mind for them right now."

Barbara Pronin is an award-winning writer based in Orange County, Calif. A former news editor with more than 30 years of experience in journalism and corporate communications, she has specialized in real estate topics for over a decade.

Click on any icon below to share this article:

RISMedia welcomes your questions and comments. Send your e-mail to: realestatemagazinefeedback@rismedia.com.


Copyright© 2020 RISMedia, The Leader in Real Estate Information Systems and Real Estate News. All Rights Reserved. This material may not be republished without permission.