Useful Apps for Busy Agents
By Barbara Pronin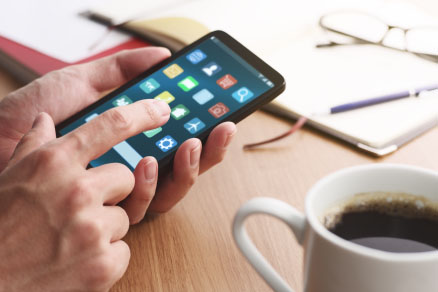 With all of the apps available to real estate agents today it's hard to find the time to sort through their value. But technology can certainly help with working and communicating more efficiently, especially during a busy selling season. Perhaps because the pandemic has upended the normal course of doing business, it seems a good time to talk about a few apps that are proving their worth.

Some are free, or offer free trial periods, and others have a moderate cost. In no particular order, here are a few apps you may want to know about:
FreshChat - A lead capture option you can have on your website, FreshChat is a live chat bot perfect for small teams. It's designed to help convert visitors into customers, using programmed messaging to chat with prospects and answer questions. It's a great way to capture leads from people who don't like emails or phone calls.
Realtors Property Resource (RPR) - A goldmine of information, this NAR-supported app offers on-the-go access to a national database of property information you can share with your customers. Look up any property to find out who owns it, what it's worth and more. It's great to use when showing properties or for quick CMAs when in the field.
TurboScan – This app works with DocuSign to use your phone like a scanner. Open the PDF that TurboScan creates in DocuSign, get a doc signed out in the field, and send it to the title company and your manager without having to search for a scanner.
Adobe Lightroom - Take better listing photos with this app, which provides for improved picture taking and editing. Available for iPhone or Android devices, Lightroom allows for importing and saving, viewing, organizing, tagging, editing, and sharing large numbers of digital images. It's a great tool to learn to help you produce the top-quality images you need in today's often virtual environment.
1Password - Stores all your logins, secure notes, credit card numbers, and other private data in the cloud and lets you access your data on whatever device you choose. If you have 1Password on your home or office computer, all the passwords will sync to your mobile phone. The app also suggests strong randomized passwords so you don't use the same password for multiple sites, which could pose security risks.
Barbara Pronin is an award-winning writer based in Orange County, Calif. A former news editor with more than 30 years of experience in journalism and corporate communications, she has specialized in real estate topics for over a decade.

Click on any icon below to share this article:
RISMedia welcomes your questions and comments. Send your e-mail to: realestatemagazinefeedback@rismedia.com.
Copyright© 2021 RISMedia, The Leader in Real Estate Information Systems and Real Estate News. All Rights Reserved. This material may not be republished without permission.