Talking Title Insurance With Your Homebuyer: 4 Common Questions
By Barbara Pronin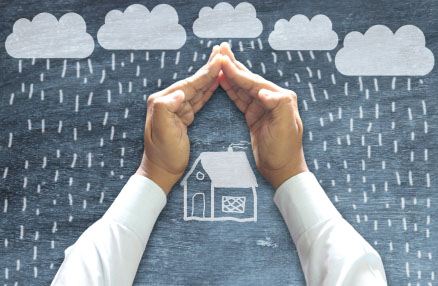 As a caring real estate professional, you know that helping your buyers find the right home is just the beginning of your responsibility. In walking them through to the closing process, and helping them understand all the financial components of their home purchase, you provide the kind of extra support that helps build long-lasting relationships.

One financial component is the purchase of title insurance. As your title partner, we offer four simple tips to help you talk title with your buyers:
What is title insurance? In simplest terms, title insurance protects homeowners against any loss that may arise from title-related issues. Unlike homeowner's insurance, which protects against future mishaps, a title policy protects the homeowner from undiscovered pre-existing title-related matters.
Why purchase both owner's and lender's policies? The lender's policy, which is mandatory, only covers the lender's interest in the property up to the outstanding balance on the mortgage. The owner's policy protects the homeowner.
What does title insurance protect against? Before closing, title insurance companies perform a complex title search to discover any title 'clouds' or faults that could jeopardize ownership down the line. They go through public records, past deeds, wills, trust agreements and more to ensure that title to the property has passed correctly over the years to each new owner and that all previous liens and judgments have been taken care of. While no search can guarantee that a future claim – such as a fraud or forgery, or an undisclosed heir - will not arise, the owner's title policy you purchase now will protect against any of these claims.
How much will it cost? The cost will vary from state to state and depending on the price of your home. The good news is that the premium is charged only once, at closing, and that the coverage lasts for as long as the homeowner or his heirs own the property.
Barbara Pronin is an award-winning writer based in Orange County, Calif. A former news editor with more than 30 years of experience in journalism and corporate communications, she has specialized in real estate topics for over a decade.



This material is not intended to be relied upon as a statement of the law, and is not to be construed as legal, tax or investment advice. You are encouraged to consult your legal, tax or investment professional for specific advice. The material is meant for general illustration and/or informational purposes only. Although the information has been gathered from sources believed to be reliable, no representation is made as to its accuracy.

Click on any icon below to share this article:
RISMedia welcomes your questions and comments. Send your e-mail to: realestatemagazinefeedback@rismedia.com.
Copyright© 2021 RISMedia, The Leader in Real Estate Information Systems and Real Estate News. All Rights Reserved. This material may not be republished without permission.