6 Tips on Helping Your Buyers Win the Bidding War
By Barbara Pronin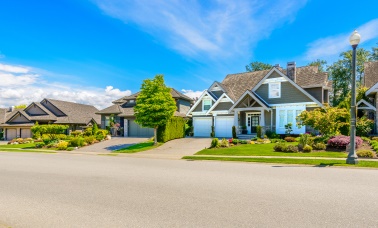 Busy real estate professionals in most areas of the country know quite well why multiple offers and bidding wars are commonplace in today's market. Too many buyers are earnestly competing for too few available properties.

As housing market activity in June jumped 20.7 percent from the previous month - the largest increase ever recorded in a single month, according the National Association of Realtors - the inventory of newly listed properties declined over the previous year by 13.4 percent nationally.

What can agents do to improve their clients' chances of competing successfully in a bidding war environment?
Pre-approval is a must - The days of 'pre-qualifying' are over. Serious buyers will have a preapproval letter from the lender.
Cash or a larger deposit? Cash is no longer king. A seller may choose an all-cash offer because they typically close faster and with fewer stumbling blocks. But as prices continue to rise, a higher-priced offer with conventional or FHA loan financing is often more attractive to a seller than a lower, all-cash offer.
Limit contingencies - Not only are offers with contingencies almost sure to fail, but as prices continue to rise, many winning bidders in today's market are waiving inspections and even appraisals.
Bid fairly and use an escalation clause - It's important for buyers to know their top limit, but indicate their willingness to increase their offer incrementally up to that limit if offers come in that top their initial bid.
Sweeten the pot - If competition is keen, consider offering to pay the seller's closing costs or absorb another expense typically paid by the seller.
Make it personal - Include with the offer a heartfelt letter from the buyer telling the seller why they love and want this home - they grew up in the neighborhood, perhaps, or they fell in love with the view, or the floor plan is perfect for their family. It may be a shameless ploy, but tugging at the heartstrings might work. (Do not include family photos, as anything that discloses race could violate fair housing laws.)
Barbara Pronin is an award-winning writer based in Orange County, Calif. A former news editor with more than 30 years of experience in journalism and corporate communications, she has specialized in real estate topics for over a decade.

Click on any icon below to share this article:
RISMedia welcomes your questions and comments. Send your e-mail to: realestatemagazinefeedback@rismedia.com.
Copyright© 2021 RISMedia, The Leader in Real Estate Information Systems and Real Estate News. All Rights Reserved. This material may not be republished without permission.