Title Professionals Exceed the Remote-Closing Challenge
By Barbara Pronin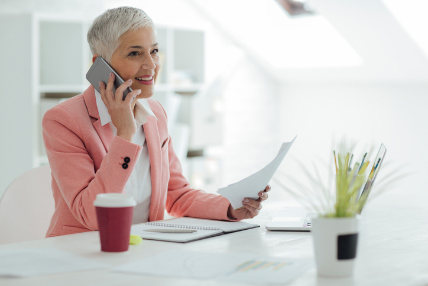 Early last spring, when the Coronavirus health crisis shut down title and recording offices and declared in-person closings off-limits, some feared real estate loans would get stuck in limbo and the mortgage closing process might be at risk of irreparably slowing down.

As state, county and local government offices either closed or limited the number of people who could enter their offices, including property recording centers, many jurisdictions did not have the ability to accept digital documents.

But title officers across the nation, many working from home, quickly stepped up to the challenge, developing socially distant procedures to ensure that loan documents were signed, money changed hands and deeds were duly recorded.

Committed to shepherding your deals through to safe and timely closings, your title partner was among the first to provide safe and secure curbside and remote mortgage closing transactions, establishing strict safety protocols, enabling drive-through efficiency and using remote online notarization (RON) where possible.

At the same time, our tech and data teams, working remotely, expanded support for these virtual tasks, so that agents and their clients experienced as little work disruption as possible.

As we move together through this difficult and changing health and business environment, we will follow the guidance of the U.S. Centers for Disease Control and Prevention (CDC) and other government entities and adapt our procedures accordingly in order to continue providing the best and safest possible service to you and to your clients.

Barbara Pronin is an award-winning writer based in Orange County, Calif. A former news editor with more than 30 years of experience in journalism and corporate communications, she has specialized in real estate topics for over a decade.

Click on any icon below to share this article:

RISMedia welcomes your questions and comments. Send your e-mail to: realestatemagazinefeedback@rismedia.com.


Copyright© 2020 RISMedia, The Leader in Real Estate Information Systems and Real Estate News. All Rights Reserved. This material may not be republished without permission.