Real Estate Podcasts for Every Interest (Part 2)
By Barbara Pronin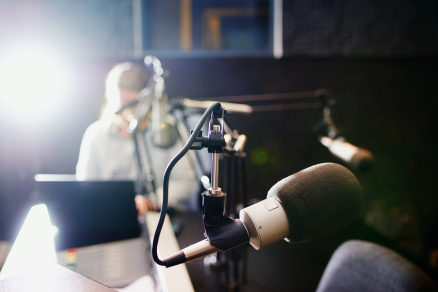 Successful real estate professionals are always on the lookout for a new idea, a better way to do something or an inspiring tip from a respected mentor. Podcasts offer the flexibility to be able to listen when your time permits, which makes them all the more valuable. If you have Wi-Fi and a pair of headphones, we recommend some of the industry's most educational and motivating podcasts on topics that span the real estate spectrum.
Kevin Ward's YES Talk - Ward's YES Talk delivers insightful tips on strategy, marketing, scripts, time management and other critical aspects of every agent's role.
Jared James Today - Noted coach and mentor Jared James, popular for his YouTube training videos and Mastermind summits, provides energetic 'real deal' tips on hosting more productive open houses, marketing to 21st century prospects and more, to help you list and sell more properties.
Wright Brothers Modern American REALTOR® - Brothers and second-generation real estate brokers Corey and Casey Wright, bring a wealth of marketing and sales expertise to their weekly podcast.
CashFlow Guys Podcast - Tyler Sheff, whose background includes years of property flipping, developed his expertise in financial investment while searching for a way to increase his cash flow. His CashFlow podcasts can help you become more resourceful and fast-track your investment portfolio.
Keeping it Real - Jeff Manson, who used his considerable real estate experience to design an optimized website and CRM tools that generate thousands of leads for his team, shares his insights on prospecting, listing presentations and more. If you are a tech-savvy agent, check out his podcast and his Real Geeks company, which offers a suite of powerful SEO and SEM tools for reaching more prospects online.
Duct Tape Marketing - If you're not tech-savvy or dislike social media, this podcast by small business expert, John Jantsch, helps entrepreneurs tackle the fundamentals of 21st century offline marketing.
Note: This is the second part of a two-part series.
Barbara Pronin is an award-winning writer based in Orange County, Calif. A former news editor with more than 30 years of experience in journalism and corporate communications, she has specialized in real estate topics for over a decade.

Click on any icon below to share this article:
RISMedia welcomes your questions and comments. Send your e-mail to: realestatemagazinefeedback@rismedia.com.
Copyright© 2021 RISMedia, The Leader in Real Estate Information Systems and Real Estate News. All Rights Reserved. This material may not be republished without permission.