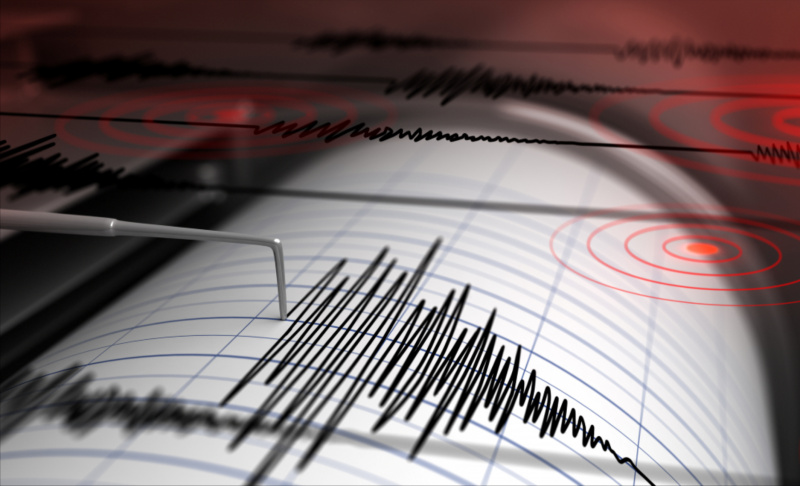 If an earthquake rocks your city, will you have prepared yourself, your family, and your home for life after the quake? Knowing what to do before, during, and after an earthquake is essential. Ready.gov has prepared a comprehensive list of earthquake preparedness items. Here are a few tips:

Before: Prepare

Take action now, before an earthquake hits.
Secure items that might fall and cause injuries (e.g., bookshelves, mirrors, light fixtures).
Practice how to Drop, Cover, and Hold On by participating in a ShakeOut earthquake drill (www.ShakeOut.org).
Store critical supplies and documents.
Plan how you will communicate with family members.
During: Survive

As soon as you feel the shaking:
DROP down onto your hands and knees so the earthquake doesn't knock you down.
COVER your head and neck with your arms to protect yourself from falling debris.
HOLD ON to any sturdy covering so you can move with it until the shaking stops.
If you are in a car, stay inside until the tremors are over.
Stay away from windows, glass, electrical wires or anything that could fall.
After: Recover

When the shaking stops, before you move, look around for things that might fall or dangerous debris on the ground.
If you are in a damaged building and there is a safe way out through the debris, leave and go to an open space outside, away from damaged areas.
If you are trapped, do not move about or kick up dust, and do not light a match. Tap on a pipe or wall or use a whistle, if you have one, so that rescuers can locate you.
Once safe, monitor local news reports (e.g., radio, TV, social media, and cell phone text alerts), for emergency information and instructions.
Emergency Notifications

Although there is no advance notice of an earthquake, emergency information will be provided immediately after through radio and TV broadcasts and via Wireless Emergency Alerts texted to cell phones. In addition to commercial radios, a National Oceanic and Atmospheric Administration (NOAA) Weather Radio broadcasts alerts and warnings directly from the National Weather Service for all hazards.

You can sign up in advance to receive emergency notifications from your local emergency services. Free smart phone apps, such as those available from FEMA and the American Red Cross, provide information about shelters, how to provide first aid, and how to seek assistance for recovery. (Search for the FEMA App or Red Cross Apps on your iPhone®, Android™, or other mobile device app store).

The U.S. Geological Survey manages the Earthquake Notification Service, which provides free notification emails when earthquakes happen in your area or anywhere in the world. Visit https://earthquake.usgs.gov/ens.

Adapted from a booklet available at www.ready.gov/prepare.



This material is not intended to be relied upon as a statement of the law, and is not to be construed as legal, tax or investment advice. You are encouraged to consult your legal, tax or investment professional for specific advice. The material is meant for general illustration and/or informational purposes only. Although the information has been gathered from sources believed to be reliable, no representation is made as to its accuracy.



Click on any icon below to share this article:

RISMedia welcomes your questions and comments. Send your e-mail to: realestatemagazinefeedback@rismedia.com.


Copyright© 2020 RISMedia, The Leader in Real Estate Information Systems and Real Estate News. All Rights Reserved. This material may not be republished without permission.