Making the Most of the Final Walk-Through
By Barbara Pronin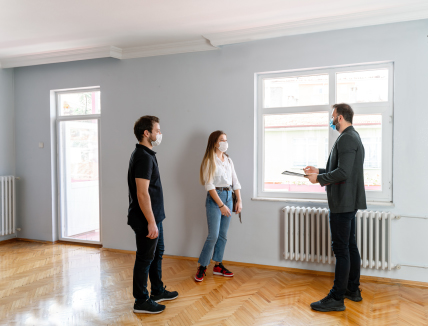 In a COVID-19 world, with historically low interest rates fueling buyer demand, more prospective buyers than ever are getting their first glimpse of a home through smartphone cameras connected by FaceTime, Zoom or 3-D modeling technology.

In today's competitive market, with concerns for health safety, purchase contracts are routinely opened after only a digital walkthrough. While many consumers have embraced this opportunity, a significant number want to see the home in person before closing.

The final walk-through is ideally done after the home has been vacated and should include only the buyer and the buyer's agent. In most cases, it can be completed in 30 to 60 minutes.

In final walk-throughs historically, the purpose is not to re-inspect the property, it's to ensure that any requested repairs have been done, that the home is as it was represented, that nothing has been unnecessarily removed and that all systems and appliances are operating.

Inside the property be sure to check:
The heating/cooling system
Water, gas, and electricity (if connected)
Appliances, such as the refrigerator, oven, and garbage disposal
Faucets, ceiling fans, light switches and toilets
Fireplace
Doors and windows
Outside the property be sure to check:
Garage door and remotes
Doorbell and mailbox
No trash, chemicals, or old paint left behind
This is the last chance before closing for your buyer to express concerns, address issues, or negotiate with the seller to repair something that is not working.

If there are problems, take notes, take pictures, and call the seller's agent immediately. No seller, in a virtual home sale or any other, wants to see a buyer walk away. As an agent, this is the time to put your people and communication skills to work to save the sale, keep your buyer happy, and continue building the trust and loyalty that make you a real estate professional.

Barbara Pronin is an award-winning writer based in Orange County, Calif. A former news editor with more than 30 years of experience in journalism and corporate communications, she has specialized in real estate topics for over a decade.

Click on any icon below to share this article:

RISMedia welcomes your questions and comments. Send your e-mail to: realestatemagazinefeedback@rismedia.com.


Copyright© 2021 RISMedia, The Leader in Real Estate Information Systems and Real Estate News. All Rights Reserved. This material may not be republished without permission.