Staying In Touch With Outbound Clients
By Barbara Pronin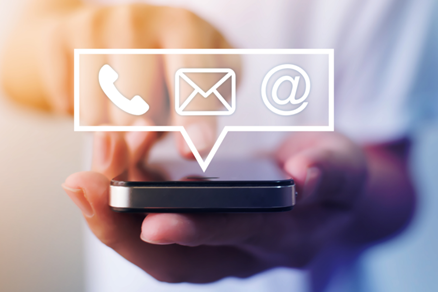 With more Americans working remotely - and able to do so for the foreseeable future – REALTORS® are witnessing an unprecedented surge of residents moving from the cities to suburbia. Change of address data from the United States Postal Service reveals that 15.9 million people moved between February and July of 2020, including many who were leaving the density of city life for more open spaces.

"I work with clients every day who are trading their city homes and condos for more space, more privacy, and their own swimming pools in suburban or rural areas, many out of state," said agent Deb Forte, CENTURY 21® Northeast, Salem, Mass.

More than 16,000 New Yorkers switched their mail to suburban Connecticut addresses from March through June this year, according to U.S. Postal Service data, and rural areas in Arizona, Washington state, Texas and Florida are seeing an uptick in new residents.

How many of the newly relocated will stay in their new homes as coronavirus concerns ease is less clear: The number of people who say the move is permanent was up by just 4 percent from the same period in 2019, while reportedly temporary moves rose by a more substantial 27 percent.

What does this suggest for the thousands of agents who helped to facilitate outbound moves? In three simple words, stay in touch.

There are several easy and unobtrusive ways to do this:
Ease the transition - Some city folk will likely miss the restaurants, nightlife and conveniences they knew. Do the research, and suggest a few well-reviewed eateries, places of interest, and consumer services your clients might enjoy in their new home.
Stay in their lives - Send seasonal and birthday greetings, time change advisories, and other timely emails as you would to others in your database.
Keep them advised - Let out-of-towners know where prices are rising both in the city and in their new locale, and when buying/selling opportunities arise. As prices rise in their new locale, some may decide to purchase in the city as an investment, as a city pied-a-terre, or for permanent residency should they decide to cash in on newly acquired equity.
Barbara Pronin is an award-winning writer based in Orange County, Calif. A former news editor with more than 30 years of experience in journalism and corporate communications, she has specialized in real estate topics for over a decade.

Click on any icon below to share this article:
RISMedia welcomes your questions and comments. Send your e-mail to: realestatemagazinefeedback@rismedia.com.
Copyright© 2021 RISMedia, The Leader in Real Estate Information Systems and Real Estate News. All Rights Reserved. This material may not be republished without permission.