Are You Ready to Hire an Assistant?
By Barbara Pronin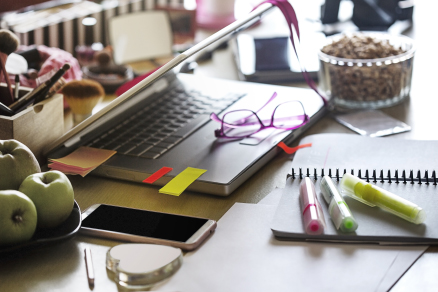 The real estate market is crazy hot. Americans working from home as a result of the COVID-19 pandemic are craving more space, more amenities, more private or peaceful living conditions.

As a result, real estate professionals are busy and in many cases are exceeding the yearly goals they set for themselves. If the shoe fits, you may be ready to hire a part-time assistant.

A licensed assistant, perhaps a part-timer who needs some guidance, will cost more but will be able to perform any real estate-related tasks that you can.

An unlicensed assistant can relieve you of much of the paperwork and routine phone calls that eat into your time and productivity - chores well worth the hourly amount you will need to pay.

Conventional wisdom says you are ready to hire help when you consistently sell between 20 and 25 houses in a year. But last year was not a conventional year. The question now is, how confident are you that you can maintain and expand your thriving productivity in 2021 and beyond?

If you are fairly confident your need for help will continue, consider next steps in hiring the right assistant:
Write a job description - Include a list of duties, from answering phones and taking messages to completing expense reports, managing social media posts or scheduling property tours. Will he or she be expected to photograph homes? Put up and take down open house signs? Prepare flyers? The more you know about what you will expect, the easier it will be to match the assistant to the job.
Employee or independent contractor - If you hire an employee, you will be responsible for payroll deductions as well as federal/state income tax, social security, federal/state unemployment compensation, Medicaid, and workers' compensation insurance. Independent contractors typically submit invoices and set aside their own taxes.
Place a job posting - Decide on a job title -- personal assistant? Part-time administrative assistant? Marketing assistant? Post your job listing online, along with hours, flexibility, need to work from home or in office, and any special skills required, such as computer literacy, social media savvy or people skills. Include information on how and where to apply.
Interview candidates - Select the likeliest candidates from resumes and have a list of interview questions prepared. Be as informal and natural as possible as you discuss the interviewee's schooling, job experience, and expectations. Extend a job offer to a good communicator who seems to be a match for your personality type.
Barbara Pronin is an award-winning writer based in Orange County, Calif. A former news editor with more than 30 years of experience in journalism and corporate communications, she has specialized in real estate topics for over a decade.

Click on any icon below to share this article:
RISMedia welcomes your questions and comments. Send your e-mail to: realestatemagazinefeedback@rismedia.com.
Copyright© 2021 RISMedia, The Leader in Real Estate Information Systems and Real Estate News. All Rights Reserved. This material may not be republished without permission.