Preparing to Work With Foreign Buyers
By Barbara Pronin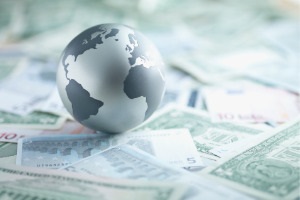 With the upcoming transition to a new administration, wealthy foreign buyers may start calling their money managers, investment consultant firms report. Some foreign investors will be scouting for commercial properties, like office complexes languishing in the wake of the coronavirus pandemic, experts say. A number of wealthy families from Asia, the Middle East and South America may be shopping for high-end homes for themselves or for their children who are attending colleges in the U.S., opening opportunity not just in major cities, but in suburban college towns nationwide.

Additionally, while many foreign buyers rely on referrals, according to the National Association of REALTORS® (NAR) Profile of International Activity in U.S. Residential Real Estate, more than a third find their agent online via the agent's website or on the firm's or the franchise's website.

Speaking a foreign language can be an advantage, as does being familiar with foreign cultural norms, so it pays to note those attributes prominently on your website. What else does it take to attract and serve foreign investors?
Know the tax implications - How a foreign buyer plans to use a property can have substantial tax implications. A buyer planning to use a home as a primary residence or vacation property is taxed differently than one who plans to resell or rent out a property. Review the Foreign Investment in Real Property Tax Act (FIRPTA), an IRS regulation that imposes income taxes on foreign individuals on dispositions of real property interests in the United States.
Work with a qualified title partner - In a real estate transaction with a foreign buyer, your title partner becomes a necessary intermediary, making sure to protect the interests of the parties involved and managing the closing process to make sure transfer of the property occurs in compliance with all applicable rules and regulations and without complications or delays.
Earn a CIPS designation - No matter which international audience you cater to, earning the NAR Certified International Property Specialist (CIPS) designation will ensure you have the knowledge, network, tools and confidence to globalize your real estate career.
Barbara Pronin is an award-winning writer based in Orange County, Calif. A former news editor with more than 30 years of experience in journalism and corporate communications, she has specialized in real estate topics for over a decade.

Click on any icon below to share this article:
RISMedia welcomes your questions and comments. Send your e-mail to: realestatemagazinefeedback@rismedia.com.
Copyright© 2021 RISMedia, The Leader in Real Estate Information Systems and Real Estate News. All Rights Reserved. This material may not be republished without permission.