9 Smart Resolutions for Savvy Agents In 2021
By Barbara Pronin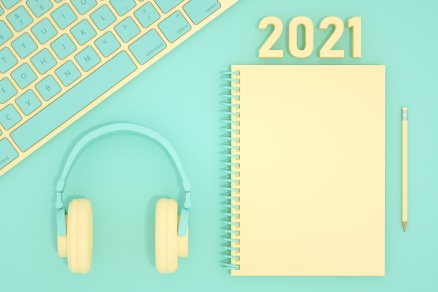 If, like real estate professionals nationwide, you've been too busy writing business to think about what you might do better, or differently, in 2021, the brief holiday lull may be the perfect time to slow down long enough to do so.

When was the last time you updated your CRM - or Googled yourself to check out your online presence?

From experienced agents and top real estate coaches, here are nine New Year's Resolutions to make now:
Set goals - What are your ambitions for 2021? How many transactions? How much in volume? What will it take to reach these goals? Setting objectives and outlining a clear path toward reaching them is the first step toward success.
Stay up to date - With most conferences and classes offered online this year, eliminating the time and much of the cost of attending, it's a good time to take advantage of virtual learning opportunities. You can stay up to date on market trends and industry news by listening to free podcasts while you drive.
Check out your online presence - The point of having an online presence is to position yourself as the professional resource you are, and the go-to agent in your community. Be sure your social media accounts are polished and engaging, that they invite comment and response.
Nurture relationships - They are the keystone of your business. Use spare moments to call or send a text to a friend, a past client, someone you recently met.
Establish new partnerships - Partner with a local bakery to host a bake-along video - or with a florist to offer tips on flower-arranging. Forming mutually beneficial relationships with local businesses is a good way to build brand awareness and deepen ties with your community.
Embrace change - Failure to change with the times makes you more apt to fall behind more tech-savvy and efficient competitors. Consider upgrading to the cloud and going paperless for more scalability and cost-efficiency.
Reach higher - Growth happens when you go outside of your comfort zone. Do more cold-calling. Volunteer to teach a class. Start a blog or a podcast.
Ramp up business security - In the age of wily scammers and hackers, and with more work being done at home, resolve to strengthen security with updated software, two-factor authentication, strong and frequently changed passwords.
Maintain work/life balance - Stick to scheduled work hours. Prioritize family or recreational time. Work/life balance is key to mental health and a more rewarding life.
Barbara Pronin is an award-winning writer based in Orange County, Calif. A former news editor with more than 30 years of experience in journalism and corporate communications, she has specialized in real estate topics for over a decade.

Click on any icon below to share this article:
RISMedia welcomes your questions and comments. Send your e-mail to: realestatemagazinefeedback@rismedia.com.
Copyright© 2021 RISMedia, The Leader in Real Estate Information Systems and Real Estate News. All Rights Reserved. This material may not be republished without permission.