Selling a Home With a Reverse Mortgage
By Barbara Pronin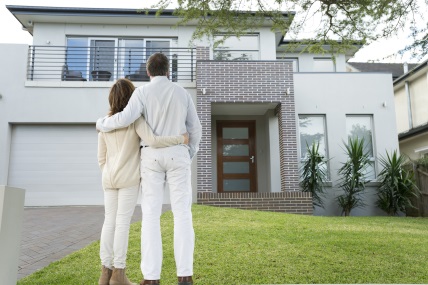 A reverse mortgage – in most cases a Home Equity Conversion Mortgage (HECM) – is a federally insured loan available to people 62 or older. It allows elderly homeowners to convert a portion of the equity they have built up in their home into cash, which is paid back to them as monthly income.

No repayment is required until the borrower dies or no longer uses the home as a principal residence. But interest is added to the balance each month, so that the amount owed grows as interest adds up over time. (Because of this, applicants for a reverse mortgage must first consult with a financial counselor to be sure they understand what they are signing).

As an agent, you should be aware that homeowners with a reverse mortgage hold title to their property just as with a traditional mortgage. There are no prepayment penalties and they are free to sell the property at any time.

However, since they will be required to pay off the mortgage when they sell, the agent needs to know what they owe on the reverse mortgage and have a good idea how much the home is likely to sell for, because those numbers will determine how much the lender will accept as payoff.

Typically, a reverse mortgage lender will accept 95% of the home's appraised value, or the full loan balance, whichever is less. However, in most cases, a purchase agreement must be sent to the lender before they will order an appraisal.

In other words, the buyer and seller may have to agree on a sales price, closing date and other terms before you know the home's appraised value, and what the lender will accept as a payoff.

In most cases, the home will have gained enough value so that the homeowner has more than enough equity to pay off the reverse mortgage balance. However, in the rare case that the home has lost value and is worth less than the balance owed, the transaction can be complicated.

As a real estate broker, you cannot list a property for less than the amount owed to the lender unless the homeowner is prepared to make up the difference at closing - even if that means you need to keep calling the reverse mortgage lender to determine the status of an appraisal before listing the property.

Barbara Pronin is an award-winning writer based in Orange County, Calif. A former news editor with more than 30 years of experience in journalism and corporate communications, she has specialized in real estate topics for over a decade.

Click on any icon below to share this article:

RISMedia welcomes your questions and comments. Send your e-mail to: realestatemagazinefeedback@rismedia.com.


Copyright© 2021 RISMedia, The Leader in Real Estate Information Systems and Real Estate News. All Rights Reserved. This material may not be republished without permission.