Understanding Closing and Title Insurance Costs in California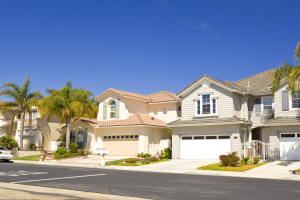 What are the various types of closings costs?

Non-recurring closing costs are the one-time fees that buyers pay only at the time of purchase. These can include:
Escrow fees
Title Insurance fees
Appraisal fee
Underwriting fee
Notary fee
Recording fee
Transfer taxes
Credit report acquisition fees
Mortgage origination fees
Processing fees
Recurring closing costs are any fees that will recur after the purchase of your home closes. These can include:
Prepaid interest
Property taxes
Hazard insurance
HOA dues
How much should I expect to pay in closing costs?

The amount you pay for closing costs will vary; however, when buying your home and obtaining a new loan, an estimate of your closing costs will be provided to you pursuant to the Real Estate Settlement Procedures Act after you submit your loan application.

This disclosure provides you with a good faith estimate of what your closing costs will be in the real estate process. An itemized list of charges will be prepared when you close your transaction and take title to your new property.

Can I pay for my closing costs in installments?

No. Many different parties will have fulfilled their responsibilities and be awaiting payment upon closing. The title or escrow company will disburse monies to those parties, pursuant to the escrow instructions, when funds are available.

Will I be allowed to write a personal check to cover my closing costs?

Yes, however, a personal check may delay the closing or may be unacceptable to the title or escrow company, and an out-of-state check could cause a delay in your closing due to possible delays in clearing the check. If you prefer to pay by check, your closing funds should be in the form of a cashier's check, issued by a California institution, made payable to the title company or escrow office in the amount requested. Most title and escrow companies, however, require that closing costs be wired. Always verify the wiring information first by calling the title and escrow company at a known phone number before.

Is it a law in California that I must purchase title insurance when I buy or refinance a home?

No. However, virtually all lenders require title insurance for the face amount of their deed of trust, whether purchase or refinance. Prudent owners also value the protection afforded by the payment of the one-time title insurance premium. How much can I expect to pay in title insurance? This point is often misunderstood. Although the title company or escrow office usually serves as a meeting ground for closing the sale, only a small percentage of total closing fees are actually for title insurance protection. Your title insurance premium may actually amount to less than 1% of the purchase price of your home, and less than 10% of your total closing costs. The title policy is good for as long as you and your heirs own the property with the payment of only one premium.

*Adapted from an article on CLTA.org



This material is not intended to be relied upon as a statement of the law, and is not to be construed as legal, tax or investment advice. You are encouraged to consult your legal, tax or investment professional for specific advice. The material is meant for general illustration and/or informational purposes only. Although the information has been gathered from sources believed to be reliable, no representation is made as to its accuracy.



Click on any icon below to share this article:

RISMedia welcomes your questions and comments. Send your e-mail to: realestatemagazinefeedback@rismedia.com.


Copyright© 2021 RISMedia, The Leader in Real Estate Information Systems and Real Estate News. All Rights Reserved. This material may not be republished without permission.