Understanding the Importance of Title Insurance When Refinancing Your Mortgage Loan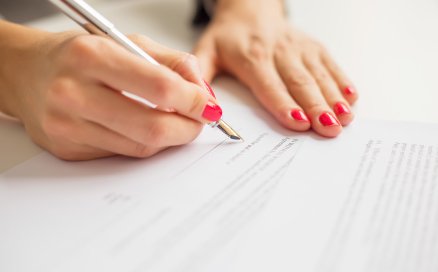 When you refinance your home, your old loan is paid off and the lender's title policy expires. Therefore, your lender will require a new lender's title insurance policy on your new mortgage to protect their investment in the property. To better understand the importance of title insurance in the refinancing process, read below.

Why do I need to purchase a new title insurance policy on a refinance loan?
To the lender, a refinance loan is no different than any other home loan. So, your lender will want to ensure that its new loan is protected by title insurance. Therefore, when you refinance, you are buying a title insurance policy to protect your lender.

Why does a lender need title insurance?
Most lenders generate loans and then immediately sell those loans to secondary market investors. In order for those market investors to protect their security interest in the loan, they will require title insurance coverage. Even those lenders who keep original loans in their portfolio are wise to get a lender's policy to protect their investment against title-related defects.

When I purchased my home, didn't I also buy a lender's policy?
Perhaps. Who pays for the lender's policy on a purchase loan varies regionally and by the terms of individual contracts. If you did buy a lender's policy when you purchased your home, the lender's policy remains in effect only during the life of the loan that was insured. When you refinance, the old loan is paid off, and a new loan is issued for which the lender will require a new title insurance policy.

What about my original title insurance policy?
When you bought your home, you purchased a homeowner's title policy. The homeowner's policy stays in effect for as long as you or your heirs own the home. When you refinance, you are buying a policy to protect your lender, not a new homeowner's policy.

What could possibly have happened since I purchased my home, to warrant a new lender's policy?
Since the time that the original loan was made, you may have taken out a second trust deed on the house or had mechanic's liens, child support liens or legal judgments recorded against you – events that could result in serious financial losses to an unprotected lender. Regardless, if it has been six months or less since you purchased or refinanced your home, a myriad of title defects could have occurred. While you may not have any title defects, many homeowners do. The only way for a lender to adequately protect itself is to get a new lender's policy each time you purchase or refinance your home.

Are there any discounts available for title insurance on a refinance transaction?
Perhaps. Title companies may offer a refinance transaction discount or a short-term rate. Discounts may also be available if you use the same lender for your refinance loan and your original loan. Be sure to ask your title company how it can save you money.

Adapted from an article on CLTA.org.



This material is not intended to be relied upon as a statement of the law, and is not to be construed as legal, tax or investment advice. You are encouraged to consult your legal, tax or investment professional for specific advice. The material is meant for general illustration and/or informational purposes only. Although the information has been gathered from sources believed to be reliable, no representation is made as to its accuracy.




Click on any icon below to share this article:

RISMedia welcomes your questions and comments. Send your e-mail to: realestatemagazinefeedback@rismedia.com.


Copyright© 2021 RISMedia, The Leader in Real Estate Information Systems and Real Estate News. All Rights Reserved. This material may not be republished without permission.