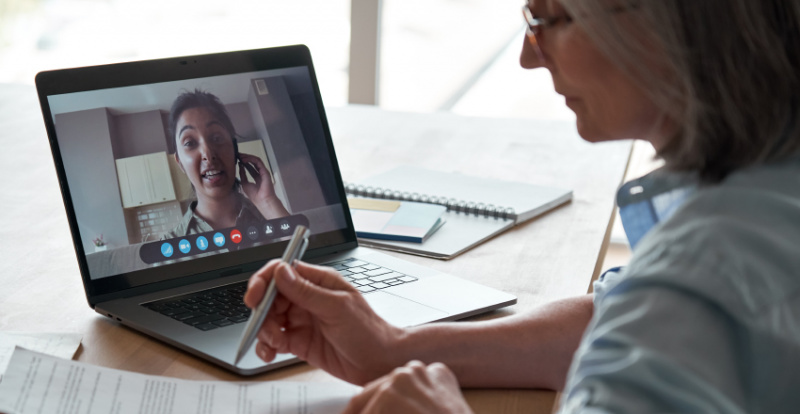 RON for All: An ALTA Objective in Action
Thirty-four American states have already authorized the use of Remote Online Notarization (RON). RON refers to the transformative technology that offers consumers a safe and convenient way to get important documents completed with the help of a notary public authorized to conduct notarizations using digital tools and a live audio-visual call.
In 2020, in the midst of the COVID-19 health crisis, the use of RON increased by 547%—a clear indication of its value and efficacy.
On May 13 of this year, in an effort to make RON available to all Americans, Senators Kevin Cramer (R-ND) and Mark Warner (D-VA) reintroduced the bipartisan Secure Notarization Act of 2021 (S.1625.)
At the 2021 ALTA Advocacy Summit held May 18-20, 2021, 400 professional members of American Land Title Association formally asked Congress to support it.
Like the bill sent to the previous Congress, the new bill creates national standards requiring the use of tamper-evident technology, multi-factor authentication of the signer and retention of an audio-visual recording of the notarization.
It would allow signers outside the U.S., such as military personnel and their families, to easily and securely notarize documents.
"The pandemic exposed several flaws and outdated methods uses in the American economy, and the notary process is a prime example," Sen. Cramer said. "Our bill would bring this process into the 21st century, allowing people to securely complete notarized documents remotely, just as they do with other important forms."
The legislation follows a similar structure of state and federal legislation, such as the Electronic Signatures in Global and National Commerce Act (ESIGN) and the Uniform Electronic Transitions Act (UETA), and is endorsed by a wide array of organizations including the Mortgage Bankers Association (MBA), the National Association of REALTORS® (NAR) and the American Council of Life Insurers (ACLI).
"We applaud the leadership of Senators Warner and Cramer for recognizing the clear benefits of extending RON access to all Americans," said ALTA CEO Diane Tomb. "Since the onset of the pandemic, businesses have been forced to rapidly adapt to a new normal, and RON has been one of the industry's most important tools in the process."
As your title partner, we are working to stay up-to-date on the latest advancements in the industry. Please contact us if you have any questions about RON.
Barbara Pronin is
an award-winning writer based in Orange County, California. A former news editor with more than 30 years of experience in journalism and corporate communications, she has specialized in real estate topics for over a decade.
Copyright 2021 RISMedia, The Leader in Real Estate Information Systems and Real Estate News. All Rights Reserved. This material may not be republished without permission.