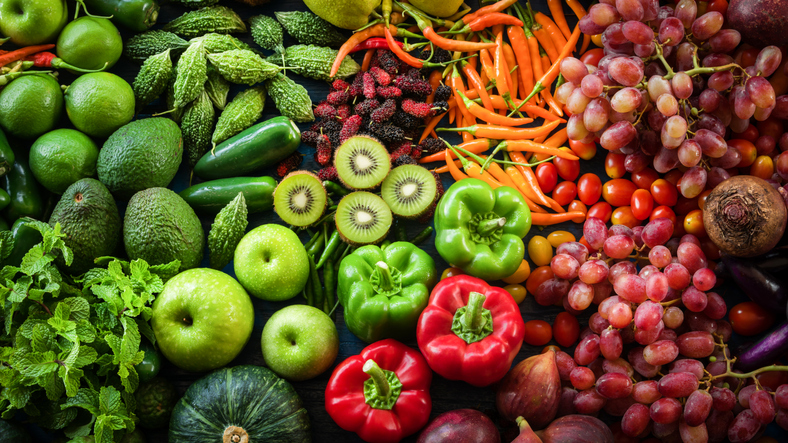 Even though Mom always told us to eat our vegetables, the busy pace of the typical adult lifestyle may be preventing us from getting the necessary vitamins we need from consuming vegetables on a daily basis. Add to that the common conditions of stress and fatigue, which make us gravitate to comfort foods laden with carbs and sugar, and our nutrition intake and overall health may be in bad shape.
Luckily, improving your vegetable intake doesn't have to mean hours spent shopping at the farmer's market or prepping meals in the kitchen (although building those activities into your routine can be great sources of stress-relief and fulfillment). Here are some quick and easy ways to get more veggies into your diet starting today:
Front-load in the morning.
Vegetables in the morning might sound unappealing, but breakfast is one of the easiest times to stock up on veggies. Throw a handful of spinach or kale into a chocolate breakfast smoothie (you won't even taste it!) or mix some colorful peppers into your scrambled eggs.
Power up your sandwiches.
Substitute the usual lettuce on your sandwich with spinach. Take it a step further and add some pickled peppers and olives, too.
Blend them in soups
. There's no need to deprive yourself of the comfort of a creamy soup - just go for one that's vegetable-based, such as a rich tomato, butternut squash or split pea.
Make them snack-worthy.
Toss some chopped kale with olive oil and salt, and bake it in the oven for a crispy snack that rivals potato chips. When you're out for happy hour, instead of wings, order some fried zucchini sticks or crunchy edamame. Or try some hot artichoke dip or spinach dip with carrot sticks. You'll still be indulging in a bit of fat and sodium, but at least you'll ease the guilt with some vegetables!