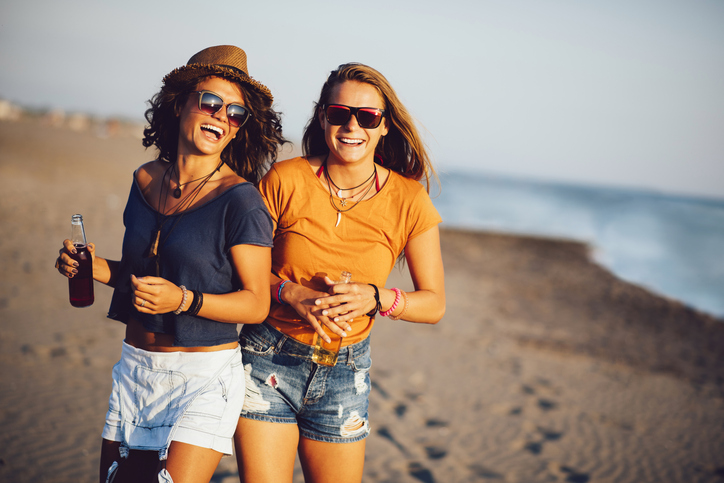 Today's couples are tying the knot then heading straight to paradise! According to a recent survey by online travel resource Vacation, nearly 150 travel agents who specialize in honeymoon and destination weddings reported the following six locations as the top spots for newlyweds:
1. St. Lucia.
Thanks to its beaches, rainforest, luxury resorts, cuisine, history and majestic volcanic spires, the Pitons, St. Lucia in the Eastern Caribbean is the perfect blend of romance and adventure. Travel agents recommend scuba diving or a volcano tour in a 4x4 Jeep.
2. Jamaica.
Couples seeking a more laid-back vibe might want to head to the home of reggae music, Jamaica, where they can enjoy the waterfall vistas, an excursion to Blue Hole in the Ocho Rios area or a horseback ride in the shallow waters of a white-sand beach.
3. Bora Bora and Tahitian Islands.
For a truly exotic honeymoon destination, couples are heading to Bora Bora and the Tahitian Islands where they can reside in an overwater bungalow with a staircase right into the ocean, and have their breakfast delivered by canoe.
4. Riviera Maya, Mexico.
From all-inclusive beachfront resorts to ancient Mayan ruins, this region can suit the tastes of almost any couple, including sporty types who prefer jungle zip lining and tours of underground rivers.
5. Italy.
Italian cities offer a wide range of possibilities for honeymooners. For those who want to spend time on the beach, consider a honeymoon on the Amalfi Coast with its cerulean blue waters and breathtaking cliff-top views. Or spend time in Florence exploring museums and taking cooking classes.
6. Hawaii.
Of course, the classic honeymoon destination Hawaii makes the list, with each Hawaiian island serving up its own unique attractions. Maui offers luxury beachfront resorts and the epic Road to Hana trip. Oahu draws honeymooners with its urban-metro feel and world-class surfing. In Kauai, couples can explore natural wonders by hiking to the cascading Wailua Falls.