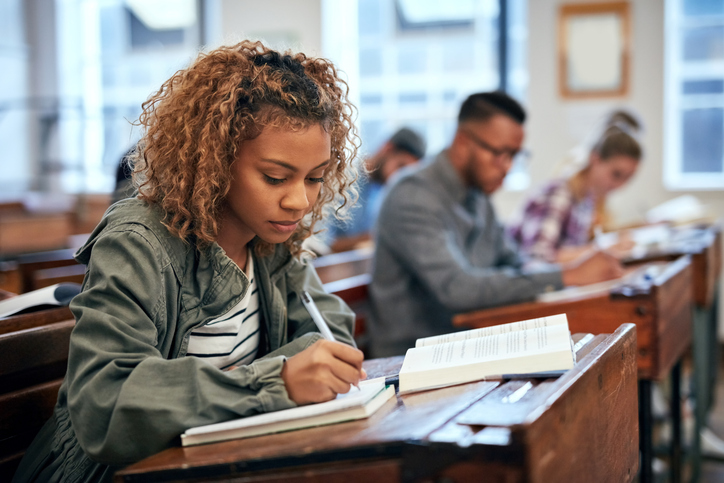 The college years are filled with many choices for students, from which major to choose to whether to spend a semester abroad.
The most critical decision today's college student has to make, however, most likely revolves around finances. According to Ameritech Financial, making informed decisions about student loans and their overall financial picture is an unfortunate reality for today's teenagers. Sixty percent of students borrow money annually for college, reports the U.S. Department of Education, which means that three out of every five college students must decide how to fund their education without having any idea how much money they will earn post graduation. Given this scenario, students often make trade-offs that end up costing them in the long run.
One common mistake is to borrow too much money. The money is available, so temptation can lead a young person to opt for acquiring as much of it as possible. However, unless that money is vital to support the borrower's college career, it's more prudent to leave it on the table. That's why establishing and understanding a personal budget is crucial. Borrowing those extra few hundred dollars a semester might seem like a good idea, but the trade-off could potentially be thousands of dollars in student loans owed thanks to interest over time.
Moreover, if borrowers make small monthly loan payments while attending college, students can potentially save thousands of dollars in the long run. In today's gig economy, $50 weekly payments are a fairly modest and attainable goal for today's student. For example, if a student takes 10 semesters to graduate and pays back just $50 a week to their loans, that's a total of $13,000 already paid back before they've even finished college. Graduating with that much less student debt is a trade-off all students should consider.
If federal student loans do become a thorn in a borrower's side, companies like Ameritech offer assistance in applying for federal programs intended to reduce monthly payments down to an affordable level. Income-driven repayment plans, or IDRs, cap loan payments based on income level and family size so that a borrower only pays 10 - 15 percent of discretionary income. Be sure to look into these programs before student loan debt drags you under.
This article is intended for informational purposes only and should not be construed as professional or legal advice.