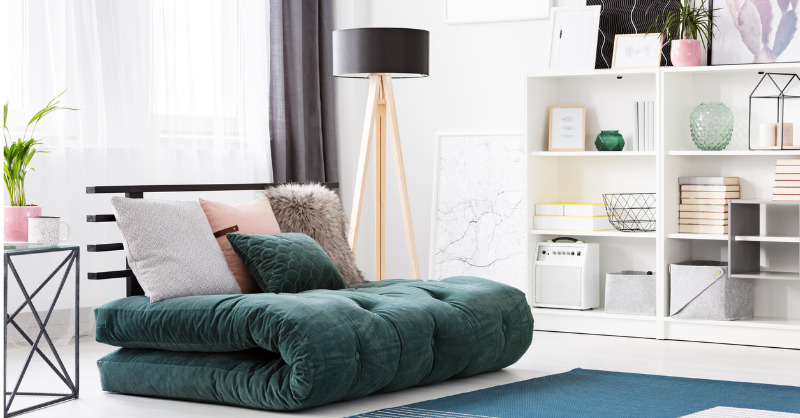 If your last child has finally made their way out of the house, odds are you're itching to convert their bedroom into usable space for you. Perhaps a home office, an art studio, a gym or a place to simply stack away off-season clothing and supplies.
But before you start swinging the hammer, you may want to put the brakes on and think things through. For many children—whether heading off to college, a first job out of town, or a living arrangement with a friend or love interest—leaving home for the first time is rarely permanent, and odds are, they'll be back under your roof for at least a temporary spell. And when they come back, you'll want them to feel as though they still have a welcome place in their home.
So, instead of completely converting their room, find ways to transition it instead. That way, you can use the space while they're gone, but easily convert it back if/when they return home. Here are some ways to make that happen:
Paint. A new coat of paint can go a long way in transitioning a room from a teenager's space to a more adult vibe. Pick a shade you love but that's neutral enough not to make too many waves when your child returns.
Declutter. Your child probably accumulated a lifetime of memorabilia, schoolwork and odds and ends. Don't discard these items, but pack them away and place them in a storage area to breathe newfound space into the room.
Upgrade fixtures and accessories. From lamps to shelves to light switches, replace anything that's juvenile or that has seen better days, with more contemporary alternatives. Should your young adult return home, they'll appreciate this change, as well.
Switch from a bed to a futon. If you really need the room for an office or living space, make sure it's still a room your child can sleep in by replacing the bed with a futon or sleeper sofa. In the meantime, this makes for a great guest room, as well.
Don't remove all evidence of your child. Be sure some sense of ownership remains in the room for your child. Try having their favorite concert poster nicely framed. Leave a selection of their photos and knick-knacks gathered on a shelf. Have their vinyl collection neatly stacked and accessible. Mix in a favorite stuffed toy with the throw pillows or leave a Lego creation on the windowsill. These small touches will also be heartwarming connections for you as you enjoy the space.