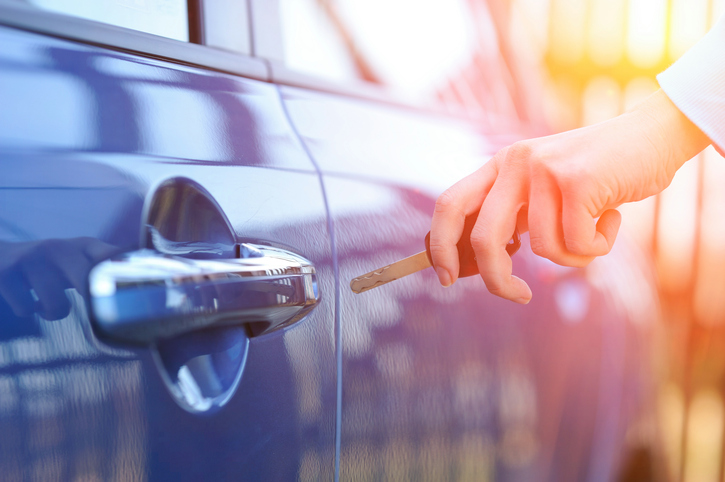 Dreaming of a shiny new car in your driveway? Then come back down to earth and create a solid game plan. While the prospect of a new set of wheels is very exciting, it's critical to slow down and make wise decisions—after all, a car is a big investment. Here are some tips for becoming a savvy car consumer:
1. Get your loan first, advises Consumer Reports
. Even before you know what type of car you're going to buy, do some loan comparison shopping online and find out what sort of interest rates you're looking at—a difference of only two percentage points can add up to more than $1,000 over the life of the loan. Focus on the annual percentage rate (APR) and go for the shortest timeframe possible—you will end up paying much less for your car over four years as opposed to five.
2. Do upfront research online.
According to financial expert Clark Howard, start with the annual April auto issue of Consumer Reports, which features their list of recommended cars to buy. Once you've decided on the cars you're considering, search online for the dealer cost of the vehicle with the options you want. Then, says Howard, get some online price quotes and contact dealers to see if they'll match the quote.
3. Know your "shopping style" and stick to it
, says Kelley Blue Book. Many car buyers get swept away in the moment—or by an effective salesperson—and end up buying a car they didn't have in mind. So have a clear understanding of what matters most to you in new car - such as value, image or safety - and don't be talked out of it.
3. Time to choose: new, used or lease?
There are several options available when it comes to buying a car, and thanks to the popularity of leasing, you can add certified pre-owned (CPO) to the list. According to BankRate, a CPO may offer the best of all worlds—they're cheaper than brand-new cars, usually have some warranty left and must meet certain criteria to ensure their condition. Know the pros and cons of each option and decide what will work best for you in advance.
4. Don't skimp on the test drive.
Forget the quick spin around the block—ask the dealership if you can take the car for a few hours or maybe even for the weekend. You want to make sure you're experiencing the car in a variety of ways (i.e., highway and street) and in several conditions (i.e, rain, snow, nighttime). BankRate also suggest that you spend some time in the car while it's in park—play with the seat adjustments and other controls, and survey the backseat and trunk space.
Following the above steps will help stave off buyer's remorse and keep you happily rolling along in your new ride for years to come.