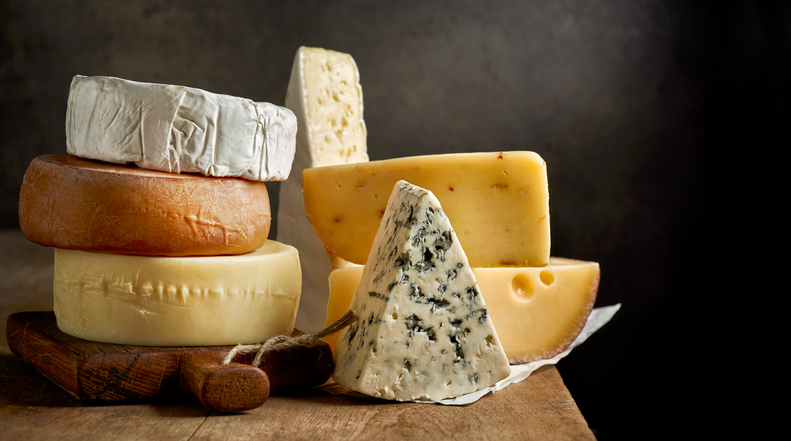 With grocery prices rising, and economies essential, it's a natural to freeze extra foods and leftovers to keep them fresh and ready for use – and most foods, nutritionists and chefs agree, are none the worse for the big chill.
But some foodstuffs lose not just flavor, but also quality and eye appeal for having served time in the freezer. Here's a list of 10 foodstuffs not fit for freezing:
Milk –
Milk other than non-fat, when thawed from frozen, will almost always be lumpy, okay perhaps for cooking purposes, but not for drinking.
Cheese
- Soft cheeses, like ricotta, cream cheese, and goat cheese, will separate if frozen and thawed, changing their texture for the worse. Hard cheeses, like parmesan or cheddar, do better – but they will keep in the fridge for long periods, wrapped in wax paper rather than plastic, so why bother to freeze them?
Other dairy products -
Yogurt, sour cream, buttermilk or fresh cream will separate and curdle when thawed from frozen. On the other hand, you can successfully freeze extra butter.
Fresh potatoes –
It's tempting, when you know they will rot or grow eyes if you don't use them in a timely manner. But freezing, or even refrigerating, fresh potatoes will give you gritty, grainy results.
Leftover gravy
– Gravy thickened with flour or cornstarch will separate when thawed from frozen.
Fresh herbs –
If you can't polish off that bunch of basil, parsley or oregano, turn it into pesto or a compound butter to spread on French bread and pop under the broiler. Herbs frozen turn into mushy, brown messes when thawed.
Fried foods
– That crispy fried chicken, zucchini or whatever is doomed to collect a lot of moisture in the freezer, thawing as something you may not want to eat.
Cooked pasta
– Taken from the freezer, freshly cooked pasta will be a mushy, sticky mess, thoroughly bloated with water.
Whole eggs –
The gooey insides may expand when frozen, cracking and potentially leaking. Egg-based foods, like mayo, also should also not be frozen.
Ground coffee –
Opened bags of coffee stored in the freezer suffer condensation that can totally ruin the flavor, especially if you thaw it every morning, use a little, and return it to the freezer. You can, of course, safely stow it in the fridge.