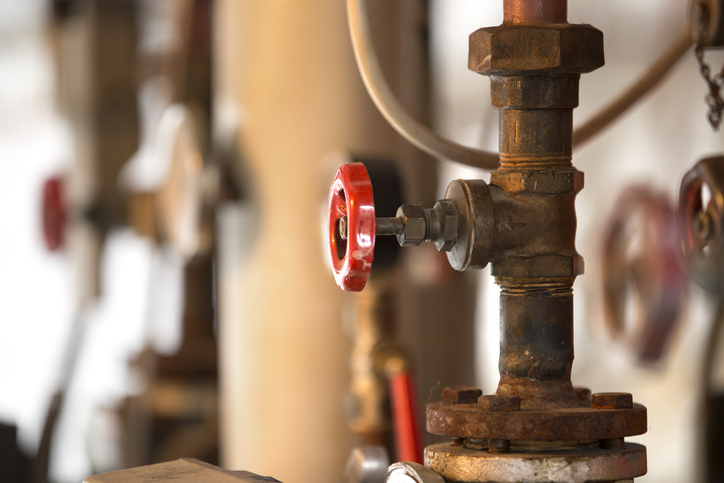 Few things are more important to a homeowner than knowing how to quickly and safely shut off utilities, says Paul K. Improta, president and CEO of Connecticut's Underwriters, Inc.
Improta says all of the adults in your home should know how to immediately locate and shut off any gas, electricity and water systems in case of an emergency. Not knowing where to immediately find these shut-offs could put a homeowner and anyone inside the residence at risk.
Improta suggests sharing a few utility shut-off procedures from Ready.gov with everyone in your household to help prevent property damage or personal injury.
Shutting off the Gas -
Gas leaks can be life-threatening, so it's important to act fast. If you smell gas, hear hissing or suspect a leak for any reason, open a window and quickly get your family to safety. Call for help, and, if possible, disrupt the gas supply using the outside valve. Procedures vary, so contact your gas company ahead of time for meter-specific guidance. Remember, once the valve has been closed, it should only be reopened by a qualified professional.
Cutting off Electricity
- Before making household repairs, stop the flow of electricity by accessing your home's circuit breaker or fuse box. To locate the panel, look for a gray metal box, typically concealed in a garage, laundry room or closet. Identify the main circuit breaker if you need to power down the whole house or use branch circuits to de-energize individual appliances.
Turning off the Water
- In the event of a broken pipe or full-blown disaster scenario, find the main shut-off valve. In cold weather climates, the water shut-off is usually placed in a basement or front closet. You can also check the outer perimeter of your home for a hose bibb faucet or meter box. To repair minor leaks to a toilet or sink, cut the water at the source.
While you can't prepare for every possible emergency situation, learning these key utility shut-offs is an easy way to keep your home and family safer.
Learn more at www.ready.gov/safety-skills.