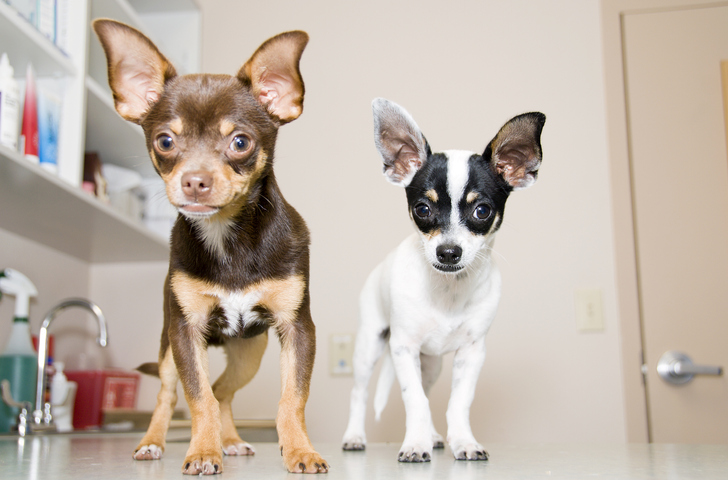 As recent natural disasters have shown us, anything can happen anywhere, anytime. And while the impact can be devastating to life and property, there are also our furry family members to consider. Would you be ready to properly care for your pet should a hurricane, tornado, earthquake or other emergency occur?
In his recent blog for the Pet Health Network, Dr. Mike Paul, DVM, offers some great strategies for keeping your pet safe during a natural disaster:
Microchipping –
The best way to make sure you're reunited with your pet should you get separated during an emergency is a microchip.
According to Paul, animals instinctively flee from terror or you could be forced to evacuate and leave your pet behind. These pets are often rescued and end up in an overwhelmed animal shelter post-event. Without the proper identification—at the very least a collar and ID tag—the odds of reuniting with your pet are slim. A permanent microchip implant is the best option, of course, as it can't be lost.
Proper transport –
In the event of an evacuation, make the process easier by having the right-sized carrier or cage for cats and small dogs, or a sturdy leash and harness for larger dogs.
Food and water
– Just like you have a food and water supply available for you and your human family, make sure you're prepared for your pets, as well. Be prepared with a few sealed gallons of water and a sealed container of food, says Paul.
Make sure vaccinations are current and keep a record with you –
Keep a small card or folded document in your wallet so that it's with you at all times. According to Paul, your pet's exposure risk may be much greater after a disaster.
Pet meds
– Just like people, many pets rely on daily medications. Have a five-day supply at the ready should you need to leave your home.
Nerve busters –
Understandably, an emergency situation can cause great anxiety for pets, so be sure to grab their favorite blanket or toy to help soothe them during the disruption.
Of course, the best step you could take to prepare is to check with your vet. He or she will have more specific advice based on the particular needs of your pet.