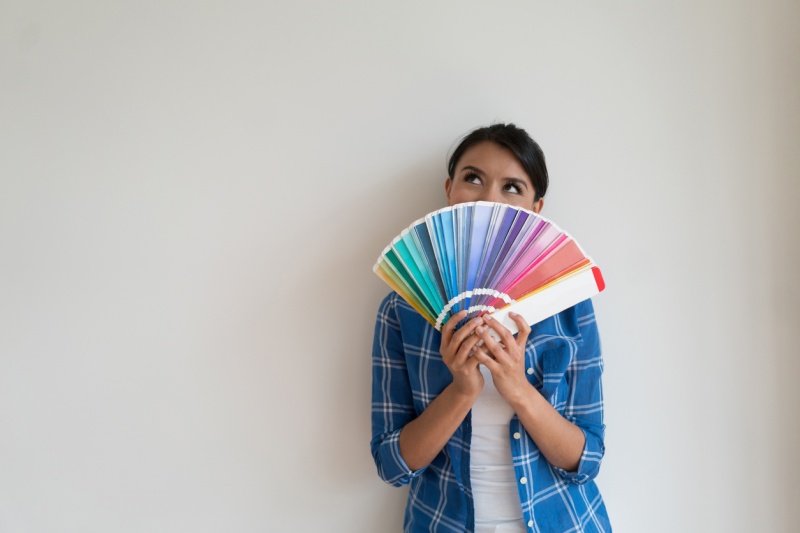 According to the color experts at Valspar, instead of a one-size-fits-all paint color of the year, this year is marked by 12 different colors that reflect a wide variety of lifestyles and preferences, taking their cue from culture, fashion, design and technology. From colors that invoke healing and "hygge"—the Danish ritual of getting cozy and convivial—to those that spark passion and energy, Valspar's 12 Colors of the Year give homeowners an opportunity to express their own style.
While color names and shades vary slightly at different retailers, here are the 12 shades to look out for:
Soft Teal
Garnet Red
Mink Gray
Warm Buff
Dusty Lilac
Icy Green
Golden Ochre
Charcoal Brown
Poppy Red
Deep Green
Deep Indigo
Berry Pink
While many of these shades lend themselves to enhancing an entire room, some can add a dramatic effect by simply painting one wall or a piece of accent furniture. Many of these shades can also be used in tandem on walls and trim, or as transitions from one room to the next.
As with any painting project, bring home a sample first and paint a small sample area. Observe the color in various stages of natural and artificial light throughout the day to get a real feel for how it plays out in your home.
Source: Valspar
If you need more real estate information, feel free to contact me.