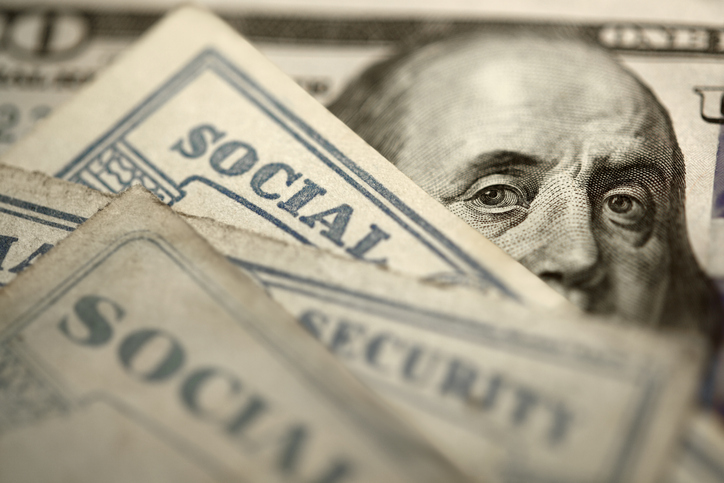 Retirees can file for their Social Security benefits at any age between 62 and 70 or older.
The customary advice is to hold off as long as possible, because the longer you wait to claim your benefits, the larger your monthly check will be—and the difference can be considerable.
But there are three good scenarios, say personal finance experts at Wisebread.com, when it makes good sense to take benefits earlier:
You need the money.
If you don't have enough savings to live on, or can't—or don't want to—take another job, it makes sense to claim benefits at 62. But remember: if you do take a job before full retirement age—65 to 67 depending on when you were born—your benefits will be reduced by $1 for every $2 you earn above $16,920 (until you reach full retirement age.)
Longevity doesn't run in your family.
Experts suggest you do a break-even analysis of your benefits. Say, for example, you would be entitled to monthly benefits of $1,529 at age 62 as opposed to $2,273 at 67 and $2,873 at age 70. If you claim benefits at 62, you will have received over $100,000 by the time you're 67. If you wait until you're 67, it will take until you're about 78 before the accumulated benefits would overtake the total you would have received if you had started taking benefits at 62. So, if you don't expect to live until age 78—and that's a tough call even if your parents died early—it makes sense to claim benefits earlier. Check your estimated benefits on the website of the Social Security Administration and run your own break-even analysis.
You have plenty of money saved.
If you have enough money to live on in retirement without your Social Security benefit, you may want to claim early anyway, and use the extra income to invest, buy long-term care insurance, or buy more life insurance. But it is a choice, because you will receive a higher monthly benefit the longer you wait. Also, if you're married, remember that when you die, your spouse can choose the higher of their benefit or yours, so waiting longer to claim might be helpful to your spouse if you were the higher earner.