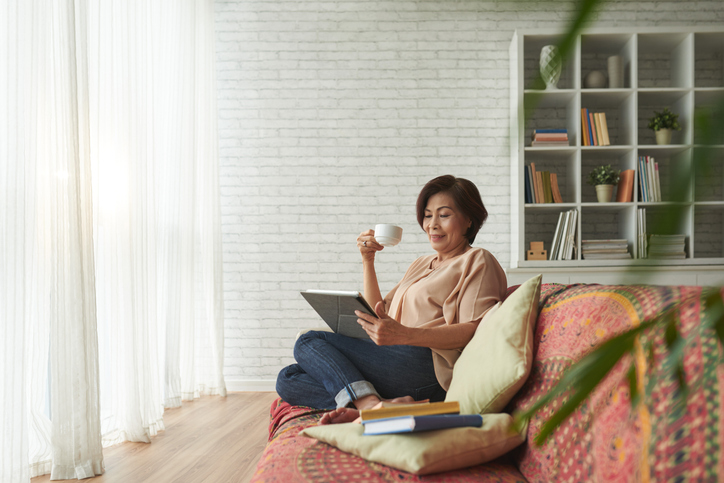 Ever come back from a vacation feeling like you need a vacation? Unfortunately, thanks to the stress of crowded airports, long road trips, packed sightseeing schedules and uncomfortable hotel beds (or worse, a tent/sleeping bag combo!), you can often return from a trip exhausted and feeling like you didn't relax at all.
That's why a staycation may be just what the doctor ordered for your next vacation. The biggest risk in taking a staycation is that you won't fully separate from work or the daily chores of home, so an effective staycation means a complete avoidance of email and laundry. Once you make that commitment, you're on your way to rest and relaxation.
Here are some great ways to make your staycation the best vacation ever:
Make an itinerary
. Come up with well-defined activities for your staycation, so you don't waste the days away on the couch. Even simple activities like having a backyard cookout by the pool will do the trick. The idea is to partake in activities that are relaxing and vacation-oriented.
Go somewhere you've never been.
No matter where you live, there are definitely places nearby where you've never been, from museums to beaches to state parks. This is your chance to be a tourist in your own backyard.
Eat out.
One of the best parts of any vacation is the lack of cooking, so try out those restaurants you've been meaning to get to and pack picnic lunches for a hike. Just remember: No grocery shopping allowed on vacation!
See a show.
Spend a night or two on the town and take in a play or concert. Get tickets in advance so that these outings are part of the plan.
Read a good book
...or golf, bike or paint—whatever your favorite relaxing hobby is that you never have time to pursue during your day-to-day life.
Sticking to the above activities and staying away from work and chores will make for a great, relaxing vacation while never having to worry about a baggage charge or a flight delay.