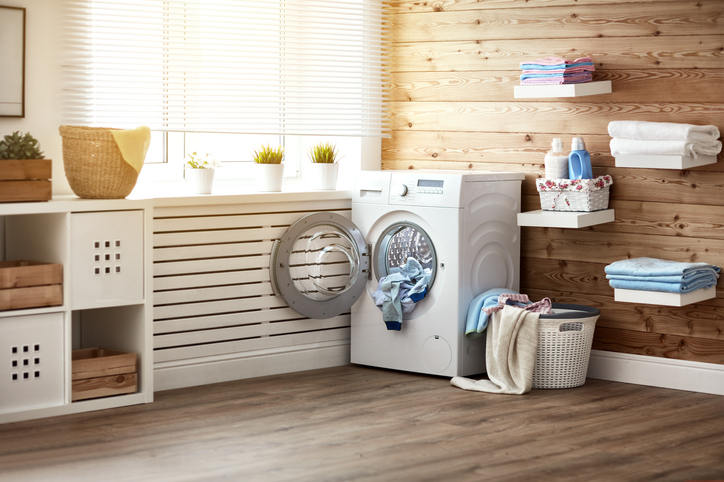 For better or worse, laundry is a big part of our lives, so making the right investment in the best possible laundry appliances is critical. In her recent blog for Consumer Reports (CR), Kimberly Janeway offered the following five steps from CR test engineer Richard Handel. Use these when shopping for your washer and dryer to help ensure a long and healthy relationship:
1. Start by choosing the type of washing machine you want.
There are pros and cons to any model, but the bottom line from CR is that front-loading washers receive high marks in cleaning tests, use less water than top-loaders and reduce drying time thanks to fast-spinning tubs that extract a lot of water. However, CR members report more mold build-up on front-loading models.
Top-loading models are less expensive, but are also tougher on fabrics and not as effective when it comes to cleaning. While they have the shortest cycles, they use the most water and extract less of it, resulting in longer drying times. High-efficiency top-loaders have no agitator and clean better, but have longer cycles and are also rough on fabrics.
2. Choose a dryer with a moisture sensor.
All of the full-sized dryers in CR's ratings include moisture sensors, shutting the machine off when your clothes are dry. CR advises connecting your dryer to the exterior vent using the shortest length possible of heavy-gauge metal duct. Metal won't sag and is less likely to collect lint, reducing the risk of a fire, says Handel.
3. Measure in advance.
Measuring both your space at home and the machines themselves is critical, as height and depth will vary considerably among models, especially those with a bigger load capacity.
When measuring the area where your washer and dryer will be placed at home, be sure to factor in about an inch for in between the appliances and at least 6 inches of clearance behind them for water hookups and venting. Also measure doorways to make sure your machines will fit through without a problem.
4. Consider vibrations.
Be sure to check a machine's vibration score in CR's ratings. Since a front-loader's tub spins at a high speed, vibrations can be transmitted to wood-framed doors. To lessen the chance of dangerous vibrations, make sure your machine is placed on a level surface.
5. Think about the noise factor.
You may also want to check out CR's noise ratings for washers and dryers, as some are much quieter than others, depending on where your laundry room is located and how big a factor noise will be in your decision-making process.