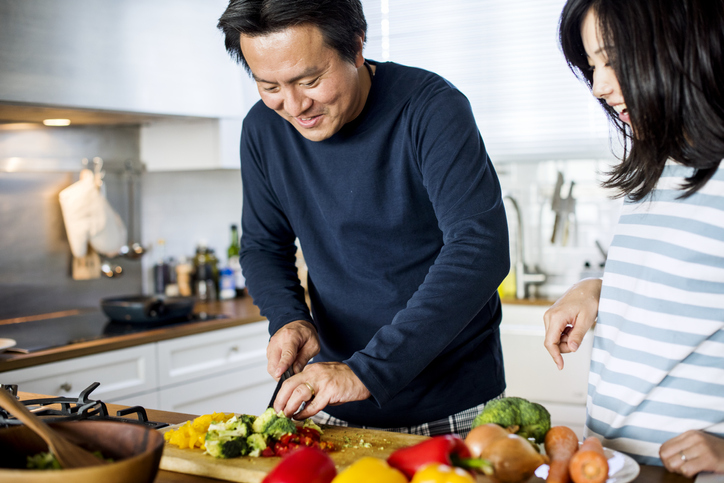 There's nothing better than a home-cooked meal to top off a long day. But with a busy schedule, this can be a struggle. Below are several tips for shaving down the time you spend cooking each week.
Recipe plan.
Spending an hour once a week to plan recipes for the next seven days can actually reduce your cooking time overall. Plan recipes that make use of similar ingredients, which brings us to the next step…
Meal prep.
On the weekend, prep for upcoming meals by chopping, dicing and measuring ingredients to keep in your fridge for easy access. This is where utilizing the same ingredients can help. If you choose three recipes using broccoli or carrots, then you can prep everything in one go and stash them in the fridge until needed.
Enlist the family.
On your meal prep day, enlist your whole family to help you chop and measure. This speeds things up, and makes everyone feel involved in your home-cooked meals.
Double portions.
If you and your family enjoy leftovers, double your recipe portions to enjoy the meal two nights later, or pack for lunch for the remainder of the week.
Crank up the crock pot.
The crock pot is hugely popular for good reason. You can power it up before you head out for the day and return home to a hot meal. If you don't already own one, it may be worth the investment.