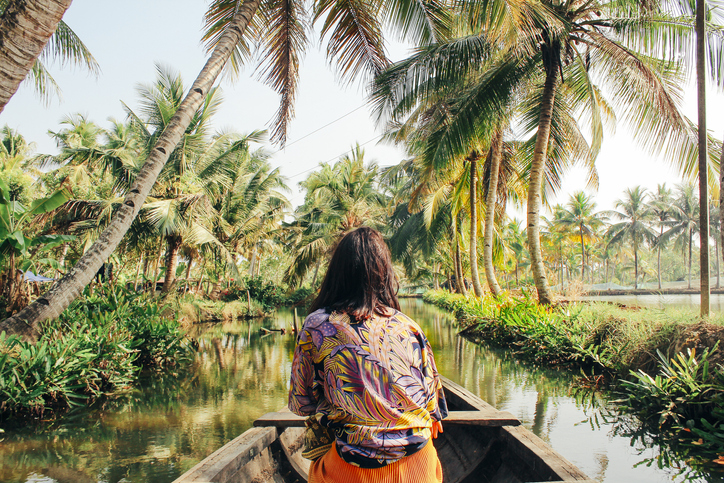 For many people, travel is one of life's great pleasures. But it turns out that those who make a last-minute decision to pack a bag and jump in the car or hop on a plane just might be the happiest people of all.
Travelzoo's recently-published Spring Travel Trends Survey, reveals that people who travel spontaneously tend to be happier and more content with life than those who don't. According to the results of the research, nearly half of respondents (49 percent), who describe themselves as spontaneous leisure travelers strongly perceive themselves as happy, while only a third of non-spontaneous travelers report feeling happy in life.
For purposes of the survey, "spontaneous travel" referred to any unplanned travel in terms of timing and/or location. This could include a last-minute weekend getaway or a surprise trip to an unplanned destination. The survey defined a "spontaneous leisure traveler" as someone who took at least one such spontaneous trip consisting of two days or more in 2018.
Evidently, whether respondents could claim the "spontaneous leisure traveler" moniker or not, the vast majority are on board with the concept; 83 percent of survey respondents reported that they will consider taking a spur-of-the-moment trip in 2019.
The survey also dug a little deeper than travel habits. According to the results, spontaneous travelers stated almost twice as often that they are "happy most of the time and can handle unexpected challenges in life," compared to non-spontaneous travelers. Forty percent more spontaneous travelers than non-spontaneous travelers said they were content and satisfied with their lives, and feel connected with family, friends and the world. Interestingly, these rates are consistent across all the countries that participated in the survey: Australia, Canada, China, France, Germany, Hong Kong, Japan, Spain, the U.K., and the U.S.
So what's driving spontaneous travelers to hit the road last-minute? The need to unwind and relax came in as the No. 1 response (46 percent), and the desire to get away and do something special followed closely at 43 percent. External influences - such as the wish to visit a specific destination (32 percent), or attend a specific activity or event (30 percent), were not the primary driving factor, but certainly played a role.
Not surprisingly, spontaneous travelers are also those who actively look for inspiration in terms of where to go and what to see. In fact, 26 percent of spontaneous travelers try five or more sources of information to get the most unusual, quirky or off-the-beaten-track travel ideas, in contrast to only 13 percent of non-spontaneous travelers.
The upshot? While good planning is the cornerstone of any successful trip, a spontaneous adventure or last-minute decision to get away from it all and relax have their own unique merits and long-lasting benefits. Perhaps our approach to travel needs to make room for both.