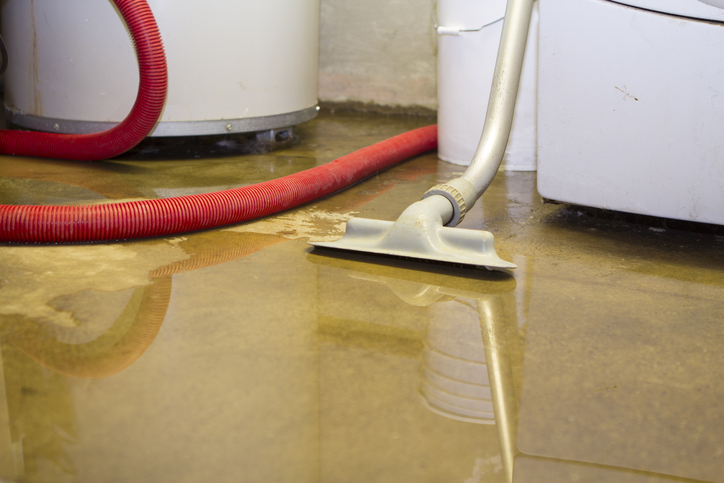 It is no secret flooding can severely damage the HVACR systems in your home, but it can be difficult to determine whether to repair or replace them once water has receded.
Replacement, it turns out, is generally the best course of action, says Stephen Yurek, president and CEO of the Air-Conditioning, Heating, and Refrigeration Institute (AHRI).
"Standing water in a yard, house or basement can damage a home's heating, cooling, and water-heating equipment in ways that are not always readily apparent, putting families at risk," said Yurek in statement. "We advise homeowners to play it safe and replace, rather than repair, flood-damaged heating, cooling, and water-heating equipment."
Yurek and the AHRI recommend:
•
Replacing the air conditioning system
(and heat pump, if contained in a split unit) only if floodwaters have displaced its indoor or outdoor components, which could result in leaking refrigerant; if the system survived flooding, have it cleaned and inspected by a qualified service professional
•
Replacing the ductwork
for a central air conditioning system only if it has been exposed to floodwaters; a qualified service professional should replace the ducts
•
Replacing the water-heating system
, no matter if it is powered by electricity, gas or oil, only if in contact with floodwaters; many components in the system can corrode if not replaced
Yurek suggests consulting the North American Technician Excellence (NATE) organization to locate a qualified HVACR contractor in your area—it is imperative you have a professional perform any replacement work. This list can be found at www.hvacradvice.com/site/1/Home.
Source: Air-Conditioning, Heating, and Refrigeration Institute (AHRI)