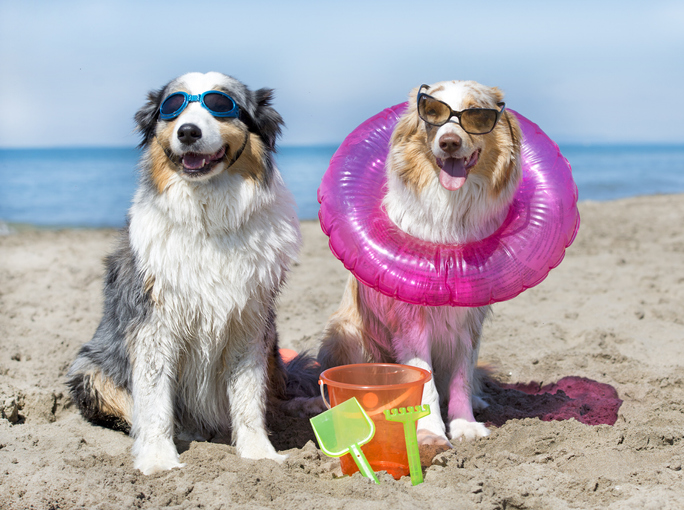 There's nothing like the excitement of packing up the family for that greatly anticipated road trip… except when you have to leave your best friend behind. A recent survey from Nature's Recipe® found that although two-thirds of pet parents nationwide wish they could take their pup on every trip, nearly half avoid traveling with their dog due to the hassle.
To help solve the dilemma, Nature's Recipe enlisted travel expert and author of AdventureGirl.com, Stefanie Michaels, for the following tips on how to take your pup along on your next adventure:
Choose a trip that suits your dog:
Select a destination that works for your dog. For example, if your trip involves long hikes and your pooch is elderly or not in the right condition for such exercise, this may not be the best vacation for him or her.
Find pet-friendly lodging:
There are a lot of dog-friendly hotels around the country but many have a specific amount of rooms allocated for pets, so make sure to book ahead of time.
Pet food on-the-go: Instead of packing pet food ahead of time, lighten the load by purchasing dog food at when you arrive destination.
Pack for your pup
: Be sure to bring a few things that matter to your dog: favorite toys, treats and chew toys, a blanket, food and water bowls, and an extra leash.
Keep your dog entertained:
Investigate places along the way that you can enjoy with your dog as opposed to leaving him or her in the car. Look for outdoor events, parks, and pet-friendly restaurants. This will make the trip more memorable for the entire family.
"I've traveled to hundreds of places and many of my favorite trips included my four-legged family members," says Michaels. "Bringing your pets on trips can be a great bonding experience."
Source: Nature's Recipe