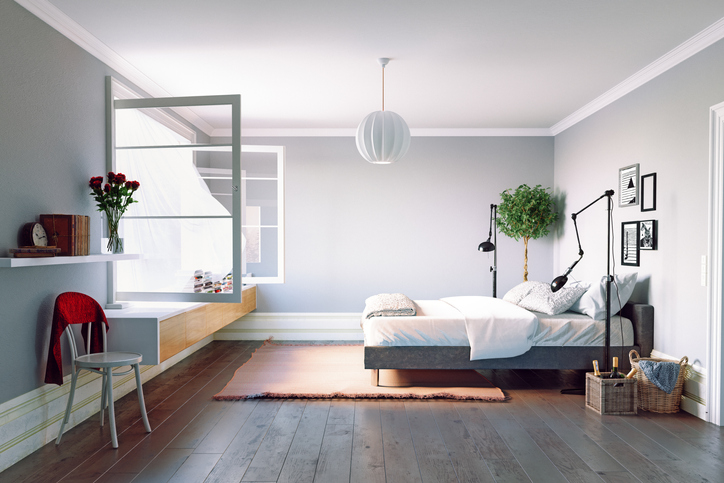 A recent report from the Joint Center for Housing Studies (JCHS)—a collaboration between the Harvard Graduate School of Design and the Harvard Kennedy School—states that today's homeowners want to take greater action to address healthy-home issues; however, they face obstacles such as lack of trustworthy, clear, and actionable information. In a related blog, report co-author Mariel Wolfson says the housing industry must do better demonstrating and responding to consumer demand.
Wolfson discovered that:
- Nearly one in four households in a JCHS survey had some concern about health-related issues in their homes; more than 20 percent acknowledged uncertainty about whether their homes might contain health risks.
- Nearly half of American homeowners responding to the survey have some level of interest in healthy-home issues.
- Sixty percent had already taken action—even if minor—to create a healthier indoor environment at home.
Wolfson says data proves consumers want their homes to contain fewer toxic materials and have good indoor environmental quality overall, but they need trustworthy expertise, services and information from the industry.
Building professionals who have relevant expertise—which includes knowledge of healthier/non-toxic materials and practices—have a distinct competitive advantage when working with individual homeowners and owners of multifamily buildings.
If you are a homeowner looking to integrate more indoor air quality (IAQ) features into an existing home, or are planning to build one and want to maximize air quality features, Wolfson says, there are a growing number of initiatives that work to help building professionals develop this expertise.
She advises consumers to steer prospective contractors or builders toward resources such as HealthyHousingSolutions.com, which offers training courses, as well as the National Center for Healthy Housing; the Healthy Building Network; the Perkins and Will Transparency project; and the Green and Healthy Homes Initiative.
Wolfson also notes that the Department of Housing and Urban Development's (HUD) strategy for action is another valuable resource.