Owner's Title Insurance: This Is Why Your Buyers Need It
By Barbara Pronin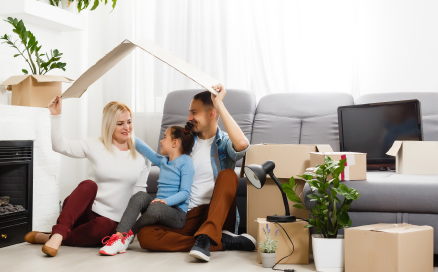 Your buyers have won the bid for their dream home. They're exhausted, but happy, and all that stands between them and moving in is an enormous stack of paperwork. In that stack is a lender's title insurance policy they are required to purchase.

But owner's title insurance? They may ask if they really need it, when they are already obligated to pay a mortgage for a long time.

As a real estate professional, you know that the answer to their question is a resounding "yes." Here are a few reasons why:
It can protect them against financial loss. The title company has researched the chain of ownership of the home and affirmed that it has 'clear title.' That is, there are no liens or other legal claims against it. But sometimes, there is an as-yet-undiscovered-claim, or title defect, such as a pending lawsuit or legal judgment that doesn't turn up until after closing - sometimes until years after closing. Perhaps an issue of fraud pops up, a previously unknown heir comes into the picture, or even a mistake in recording occurs. An owner's title policy protects against all those risks, ensuring the buyer's peace of mind.
It's a minimal and one-time expense. The cost of owner's title insurance varies from state to state. It is typically about 0.5 percent to 1 percent of the purchase price, or between $1,000 and $4,000 for a median-priced home. The policy will protect them for as long as they own the home.
It's worth learning from the lender. The mortgage lender granting their loan is unwilling to take the risk of a claim arising after purchase. That's why they require a lender's policy. Why should a buyer assume any more risk than the lender will?
Your buyers should understand that their owner's title policy will not protect against undiscovered conditions in the home - such as termites, radon or mold. The cost of an owner's title policy is an inexpensive investment for the protection it offers the buyer. It is also not a guarantee against all financial or legal matters which may impact a piece of property.

Barbara Pronin is an award-winning writer based in Orange County, Calif. A former news editor with more than 30 years of experience in journalism and corporate communications, she has specialized in real estate topics for over a decade.



This material is not intended to be relied upon as a statement of the law, and is not to be construed as legal, tax or investment advice. You are encouraged to consult your legal, tax or investment professional for specific advice. The material is meant for general illustration and/or informational purposes only. Although the information has been gathered from sources believed to be reliable, no representation is made as to its accuracy.




Click on any icon below to share this article:

RISMedia welcomes your questions and comments. Send your e-mail to: realestatemagazinefeedback@rismedia.com.


Copyright© 2021 RISMedia, The Leader in Real Estate Information Systems and Real Estate News. All Rights Reserved. This material may not be republished without permission.